At Know-it-all passport we often receive recommendations about new up-and-coming coaches. We occasionally feature articles about hypnotherapists too. But we had never heard about hypnocoaching until Cindy Stucky from the Ambition Centre in Vaud got in touch with us recently!
What is hypnocoaching?
Hypnocoaching is a new coaching process being offered by Cindy, which draws on the two separate skills she has learnt as a qualified hypnotherapist and coach. The aim of the process is to reveal your inner strength through a 3-stage process:
It begins with an idea
It evolves with an action
It becomes reality with its success
According to Cindy, the potential benefits of being supported with useful coaching tools and professional hypnotherapy expertise are huge. She told knowitall.ch,
"Hypnocoaching is a long-established, tried and tested tool for leveraging your self-confidence, end enlarging your knowledge about yourself. The process effectively teaches you to create new solutions every day, so that you can effectively step into a new position and see opportunities where they didn't exist before – all with the final goal of realizing your life goals!"

Ambition Center
Asked what inspired her to create this new service for her clients, Cindy told us it was a natural outcome from all the training she had received in coaching and hypnotherapy. In 2016, Cindy opened her own business, called Ambition Center, and invited local coaches, consultants and therapists from the region to join her, working together and offering services to the public as a team.
At the time of writing, Ambition Center currently has 15 specialists working in different fields, but all under the umbrella of mental health. Click here to view the current list of specialists in hypnotherapy, coaching and non-verbal language.
By combining these services, Ambition Center is able to cater for English- and German-speaking clients as well as local French-speakers. This means that many of Cindy's clients are expats, typically aged between 25 and 55 years.
To complete her vision, Cindy is building a new therapy center in Rolle which should be complete in 2018.
Inspirational events
In addition to its core consultancy service, Ambition Center also runs a series of events and fun outings for the public, many of which have been posted on our website in the last few months.
For those interested in finding out more about hypnotherapy, she is holding an evening workshop in French on Hypnotherapy, with two other hypnotherapists at the end of September, more details here. Her next outing is an evening walk along the paths of the Salève, designed to inspire participants to "come and draw their path to success, inspired by the full moon!" More details here.
One of the most successful events that Cindy has arranged was an Accro Viaduct Adventure event in July, where participants were invited to step out of their comfort zone and push themselves to the limit. Hopefully she will hold another one soon – keep an eye out on our website for further events as we receive news about them.
Knowitall.ch discount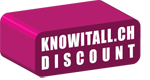 To encourage more people to try out her services, Cindy is offering our readers 50% off a single hypnotherapy or coaching session, whichever you prefer. To claim your discount, just mention this article when you get in touch with Cindy (details below). Cindy is also running a special promotion at the moment, where you can receive a 30-minute session of auto-hypnosis for just Fr. 30.-. Click here to register for this introductory session designed to empower your self-confidence.
If you're still not sure whether to take that first step towards revealing your inner strength, this is what one client said about his experience of working with Cindy: "Cindy's coaching method of coaching towards the client's needs and objectives provided the platform I needed to make the necessary mental and emotional shifts I was looking for. Cindy was very flexible to provide the correct balance of change and steps to move forward with each session and helped me to achieve the desired state much faster than I anticipated. I really appreciated the way her method was able to help me project myself to my goal and then go towards it with a strong belief I am already there."
Cindy Stucky
Ambition Center
Rue du Succès 8
1180 Rolle
021 535 19 47
078 762 12 90
This email address is being protected from spambots. You need JavaScript enabled to view it.
www.ambitioncenter.ch
Save
Save
Save
Save
Save
Save
Save
Save
Save