Psychologist and Relationship Coach, Darya Haitoglou, is offering knowitall.ch readers a free consultation, worth Fr. 300.-! The 60-minute consultation will provide a useful introduction to the kind of material that will be covered by Darya's upcoming 8-week online program entitled "Enrich Your Relationships', but there is no obligation at all to sign up for the online program, which starts on 1 June 2016!
With only 5 places available for couples, the program is targeted at:
Couples who want to improve their relationships
Families who want to improve communication
Couples under stress
Couples who had passion and lost it
Emotionally-challenged people who struggle to have positive communication
Newly-formed couples who want to have an amazing relationship for life
Couples who value their relationship and want to improve it even more
With lots of fun activities for participants, the course includes 8 weekly modules, each made up of 6 daily lessons, delivered in the format of a video explaining both theory and practice:
Week 1. Facing Reality: Getting clear where you are vs. where you want to be in your relationships, learning basic neuroscience, types of partners and setting your 'Family Bicycle' in motion.
Week 2. Set The Basics: It's all about setting the right foundation for your relationships, before you start nurturing them. Clarifying mission, values, beliefs and principles of your relationships as well as choosing right strategies and boundaries for your ideal partnership.
Week3. Explore vs. Routine: You will learn how to move from a 'Routine Junkie' to a "Genius Explorer'
Week4. Nourish vs. Deplete: You will learn how to transform from a 'Depleted Caregiver' or a 'Grumpy Demander' to a 'Nourishing Lover'
Week5. Respond vs. React: You will learn how to move away from being a 'Reactive Agent' to becoming a 'Responsive Angel'
Week6. Imagine vs. Will-Power: You will learn how to change from a 'Nerve-Wracker' to a 'Loving Magician'
Week6. Communicate vs. Assume: Moving away from a 'Hopeless Mind-Reader' to a "Communication Master'
Week7. Hug& Humour vs. Withdraw: Transform yourself from a 'Kind Stone-Waller' to a 'Lover with a Twist'
Week8. Extras: Full of extra material you can use when you feel stuck, when you feel emotionally drained, when you feel you are not understood, etc.
The program also includes weekly webinars with Darya, an acclaimed and sought-after expert who helps create successful relationships in life, in business and within the family. Her expertise also includes advising people on building happy and successful romantic and intimate relationships. She works on an international level, coaching high profile families and top business executives in the art of building high quality, mutually rewarding relationships. She is also the author of a best-selling book Enrich Your Relationships (which can be purchased from Amazon here, or downloaded free as an e-book here), and a blogger on psychological sites and social media.
Darya, who works between Nottingham in the UK and Geneva in Switzerland, told knowitall.ch, "Any couple looking to enrich their relationship, or revive their passion, is welcome to contact me to see if it's a good programme for them. My online course provides a great platform for learning skills to enrich working relationships as well as relationships with children and parents. The latter is of significant importance for many factors, such as high self-esteem and prosperity."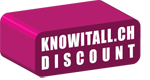 The free 60-minute consultation being offered by Darya can be conducted by Skype or phone and will help couples clarify what needs to change and how to do so in order to improve aspects of their life. According to Darya, it has been scientifically proven that success in business depends on enriching relationships that people have with their mother and siblings. The consultation will look briefly at issues such as how to deal with negative emotions and thoughts, how to create a platform for the family to be happy and fulfilled, or how to raise emotionally intelligent children.
You can read more about Darya and the services she offers on her blog at: www.daryahaitoglou.com.
Darya Haitoglou
078 624 67 43
This email address is being protected from spambots. You need JavaScript enabled to view it.
www.daryahaitoglou.com
Relationship Enrichment Program
Starts 1 June 2016
http://daryahaitoglou.com/1-enrich-your-relationships-programme/