Fitness specialist, Fit & Food, is offering knowitall.ch readers a free taster session on any of its indoor or outdoor circuit training programs booked before the end of April 2016.
The special offer has been created to encourage new clients to try out one of the many classes now being offered by Fit & Food in the region.
Set up 3 years ago, by Norwegian expat, Kristin Haldorsen, Fit & Food now offers 3 main programs for clients:
Bootcamp outdoor circuit training:
Mondays at the Centre Sportif in Gland from 9h to 10h.
Thursdays at the Centre Sportif in Veroix from 9h to 10h.
An efficient training program adjusted to the individual needs of clients who work their whole body in a short period of time. Group training, which mixes cardio and bodyweight exercises, using, for example, kettlebells, boxing and core training.
Fatburner:
Tuesdays at La Côte International School from 8h30 to 9h30.
A low impact class with 40 minutes of cardio, finishing with abs and stretching. Using music and simple choreography, this class is lots of fun!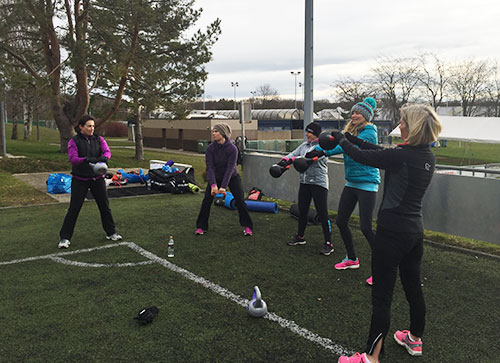 Intervall indoor circuit training
Wednesdays at La Côte International School from 8h30 to 9h30.
Similar to the Bootcamp sessions, this is an indoor class with music to lighten the atmosphere!
The cost to attend one class is just Fr. 25.- but 10-class passes can be bought for just Fr. 200.-, if payment is made altogether.
Asked what makes her training sessions special compared to others that are offered in the region, Kristin told us, "I offer both indoor and outdoor training, and try to keep my classes small so that I can 'see' all my clients and give them lots of individual attention. "
She continued, "I have many years training experience working as a group exercise instructor and Certified Personal Trainer. I recently did some Yoga training in Norway, too, so I feel that I can offer my clients a varied program of exercises to suit their individual needs."
If you're still not sure whether to join, this is what one client told us about her sessions with Kristin,"The classes are really fun and motivating as Kristin has designed the classes so that it pushes one's comfort limit and before you know it you are hooked ! She also shows the lower impact level of working out for those that have just joined, as well as giving everyone individual attention. The music and atmosphere of the classes is great and very social as classes usually end by sharing a chat and coffee together discussing life. I highly recommend this type of fitness for anyone that wants to start a fun way of doing fitness, but be ready to sweat!"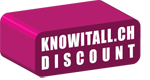 To claim your free taster session at Fit & Food, worth Fr. 25.-. just mention this article when you book your place on one of Kristin's classes.
Fit & Food
Kristin Haldorsen
This email address is being protected from spambots. You need JavaScript enabled to view it.
https://www.facebook.com/fitness.fitandfood/