Bewell-now.ch has just announced a special Spring deal for knowitall.ch readers wishing to pursue cultural and wellness opportunities in Geneva and neighboring France.
Using the special promotional code, kiap7733, knowitall.ch readers can, until 30 April 2015, claim an additional 10% off the heavily discounted prices already featuring on the popular www.bewell-now.ch website.
Since the discount website was first mentioned on www.knowitall.ch last year, www.bewell-now.ch has now expanded its services to include training opportunities in areas such as music, dance and languages, as well as offering a number of "bio specialities". So if you are keen to broaden your horizons, or have always been keen to try out a particular new activity, then www.bewell-now.ch may be just the place for you!
Founder, Giovanni Boschetti, told knowitall.ch, "When I first came up with the concept for www.bewell-now.ch, I had lots of different ideas, many of which were present in the initial launch of the website. However, the development of our service did not stop with the creation of our website. Since we went online in October 2013, we have been closely analysing the feedback of our customers, to see how we can fine-tune our service to best match their needs. Training stood out as an area where people are often keen to pursue new activities, but don't want to commit to lengthy and expensive courses without testing the water first."
He continued, 'We also noticed that many of our customers are keen to try out bio specialities, which can often be prohibitively expensive. The www.bewell-now.ch website is the perfect place to try out different products and services until you find the one that suits your lifestyle. Our new Discovery section also allows visitors to explore a wide range of services recently launched in the region: indeed anything from restaurants to fitness centers can be found in this section of the website."
As readers may recall from the last time we featured the site on knowitall.ch, www.bewell-now.ch targets both the English and French speaking communities, and is available in two language versions. However, unlike many websites, the English version is not just a literal translation of the French website. Instead, it has been customized to offer deals only from those service providers who are comfortable working in English. So if you would rather have an English-speaking therapist you should make sure you only apply for vouchers in the English section of the website.
At the time of writing, www.bewell-now.ch was offering a great deal on vouchers for a new healthy-eating restaurant called Vital –Way, which creates organic gourmet dishes without using gluten or lactose, and sometimes casein too. Clearly this deal was very popular with its customers, as there were no vouchers left with 7 days to go on the deal. So be warned, don't hang around! If you see a good deal then seize it whilst you can!
Under Arts & Culture there was also a great deal offering reduced prices on tickets for the theater, whilst under Training there was the opportunity to pursue singing or piano lessons with more than 30% off the standard tuition fee. In the Wellness section, Ito-thermie (Japanese art of healing) and chromotherapy (light and color therapy) were also being proposed as two alternative therapies that might just be worth giving a try at 40% off the standard fee!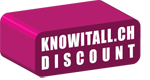 So, if you are in the slightest bit adventurous and keen to try out new services and products, then take a look at the www.bewell-now.ch site. To claim your additional 10% discount for knowitall.ch readers, just enter the code kiap7733, when you confirm your deal on the website. This offer is valid for one person and ends on 30 April 2015.
Giovanni Boschetti
www.bewell-now.ch