At the beginning of this year, we received a number of emails from readers keen to recommend the services of local counselors and therapists, who have helped them come through challenging periods in their lives.
Two therapists, whose details arrived too late to be included in the latest edition of Know-it-all passport, are Eric Vandenhoeck and Robin Saunders, so we thought it might be helpful to introduce them to you now. Another therapist, Tania Goudas, sent her details just in time to be included, but since her practice is quite new we thought it would be good to include some details about her services too!
Eric Vandenhoeck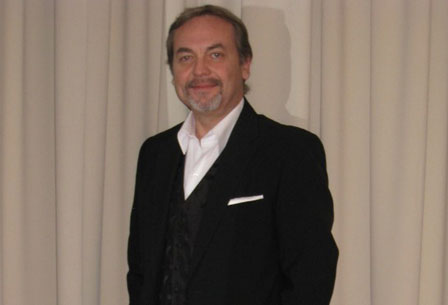 Working as both a therapist and coach, Eric Vandenhoeck set up his own practice/business in 2009. Called Reverso&Go, Eric's organization offers a wide range of support services for individuals, couples, adolescents, families, executives, expats, NGOs and companies.
Is his role as therapist, Eric helps individuals manage emotions and behaviors when confronted by difficult situations, a loss of direction or a desire to change in order to resolve disorders. Working in both English and French, either at his office or at his clients' homes, he assists people who are experiencing relationship issues, and cultural adjustments as well as other difficulties such as grief, stress, burnout, and phobias, etc. In close cooperation with general practitioners, he provides alternative and complementary solutions for the care of individuals and professionals in a welcoming and respectful environment.
Eric explained to knowitall.ch the approach he likes to take with clients, "My approach is brief therapy - a strategic, exploratory and solution-oriented method focusing on 'how' rather than 'why'. I help to identify the factors that sustain a problem and prevent change at the individual or group unconscious level, and then assist to solve the paradoxes and confusions that exist. Different methods such as Ericksonian hypnosis are integrated and tailored to the individual's needs."
As a coach, Eric works with individuals, family members and professionals, and provides systemic and interactional coaching as well as brief strategic intervention. Typical problems he will focus on include life transitions, relationship and workplace issues, time, conflict and anger management. Eric also counsels family members and professionals who live and work with autistic individuals as well as those with other physical or mental challenges. He does pro bona work for AOVA (Association Objectif Vaincre l'Autisme), advising the board and providing analysis of practices for the administrative and clinical teams.
Robin Saunders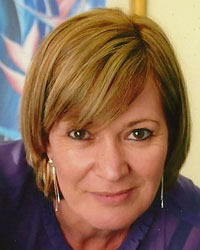 Although she has many years' experience working as a professional counselor in Malaysia, Australian Robin Saunders has only recently started working in Grand-Saconnex, Geneva, so is keen to build up her practice and reach out to the local English-speaking community.
As a licensed and registered Mental Health Cousellor, Robin helps adolescents and adults, both individuals and couples, deal with issues such as stress, trauma, depression and anxiety. She helps people connect and reconnect with themselves and others in their life, for example during periods of marital stress and distress. She also supports people through recovery after a critical life event or trauma, which can often lead to overwhelming feelings of helplessness.
Asked why she decided to set up her practice in Geneva, Robin told knowitall.ch, "Before I arrived here, I was working in Malaysia in a variety of roles, including a Marriage and Family Therapy Clinic, a medical and mental health clinic for refugees, and a local women's community organization. During this time, I developed essential practical skills working with both expatriate and local clients from diverse social, ethnic, religious and economic backgrounds, with a wide range of presenting issues.
"When I moved to Geneva, I was constantly hearing from friends, acquaintances, and other counsellors and psychologists, that there was a big need for my skills here. People are in highly stressed jobs, and many are travelling a significant amount of time, with spouses unable to work, possibly struggling with issues of isolation and loneliness. Geneva also has many international aid agencies, with staff who travel abroad regularly, and who are often exposed to conflict zones, which can lead to a build up of stress, both at work and at home."
She continued, "As any new arrival in Switzerland will tell you, expatriates are predisposed to higher levels of pressure arising from the need to adapt to new domestic and working environments, often in completely new cultural contexts. This can include: unfamiliar cultural practices; differences in gender roles; language barriers, both in society in general, and in the workplace; and financial pressures. In some cases, depression and other psychological vulnerabilities begin to set in, leading to high levels of stress within relationships and families. Left unattended, this can soon lead to feelings of hopelessness and helplessness, and may even lead to traumatisation.
"Not everyone who has multiple stressors will become acutely stressed or traumatised. Even if someone experiences periods of anxiety or depression, they can often pull themselves out of it. But sometimes, people can become overwhelmed, and can't make sense of what's going on in their lives, and they need support. Support may come from a caring friend or family member, a spiritual advisor, and books – but if these don't work, sometimes professional help from a Counsellor or Therapist is the best option – which is where I step in!"
Tania Goudas
Our third therapist, Tania Goudas, spent her first 10 years working as a clinical psychotherapist in New York. She qualified from NYU with a degree in Psychodynamic Psychotherapy, and received further post graduate training in NYC. Working and living in a city like New York has given her the opportunity to work with several different types of clients, including those suffering from substance abuse, traumatic life events like 9/11, depression and anxiety, relationship issues, and ADHD, as well as children and teenagers coping with life stressors such as parents divorcing. She has often worked with people who were simply trying to adjust to city life after migrating from a foreign country – the kind of support that many expats newly arrived in Switzerland could benefit from here.
Having only just arrived in Switzerland with her partner in 2012, Tania understands only too well what it is like trying to settle in a new country, far from home. Recently starting work at a cabinet in Nyon, alongside a psychiatrist, Tania will also see clients at her personal office in Lausanne, or at their own home, if they prefer. Tania is able to offer clients visiting her in Nyon the option to claim reimbursement on either their basic or complementary health insurances.
Asked what kind of service she likes to offer clients, Tania told knowitall.ch, "People always think that as a therapist you just sit around and give advice. This makes me laugh. I could never do that! What we do is try to help the person in front of us figure out their own answers. We try to instill in them the tools to help themselves find their own answers. In this way, they will eventually be able to go out on their own and make better decisions."
She continued, "Sometimes people come to therapy wanting a 'quick fix'. I always tell my clients that if a particular situation took years to become this way it can also take a very long time to be undone. However, I do see clients both on a short term and long term basis. If I know from the start that their intention is to get in and out of therapy fast, our focus is more clear and we don't delve into the past as much. With a longer term client we explore the childhood a lot more deeply, and analysis into their emotions is a much larger part of our work. I enjoy working in both manners as there is different fulfillment from each client."
Some of you may also recognize Tania's name from a recent article we wrote about Buki's Pet Paradise - a petcare service based in Lausanne. Tania is just as passionate about helping animals as she is about helping people, so she has set up her own part-time petcare business, running alongside her main psychotherapy practice. Click here to read all about it!
To find out whether these therapists' services are covered by your complementary health insurance scheme, you should contact your own provider directly, including their name and further details such as their therapist agreement number (if they are registered with the Direction Générale de la Santé or the ASCA foundation, for example.)
For further information contact:
Eric Vandenhoeck
Coach and therapist
68 Route de l'Etraz
CH-1260 Nyon
079 348 82 06
This email address is being protected from spambots. You need JavaScript enabled to view it.
http://www.vipservices.ch/v4/en/part/reverso-and-go.htm
Robin Saunders, MACA
Licensed Professional Counsellor
MCoun; BApp. Soc. Sc. (Coun)
Route des Morillons 5
1218 Le Grand-Saconnex
Geneva
079 950 0461
This email address is being protected from spambots. You need JavaScript enabled to view it.
www.professionalcounsellinggeneva.com
Tania Goudas
Psychotherapist
078 790 02 51
This email address is being protected from spambots. You need JavaScript enabled to view it.
www.goudas-therapy.com
Av. D'Echallens 107
1007 Lausanne
or
Rue de la Gare 28
1260 Nyon
Editorial update 12.11.2015: Tania Goudas is no longer working at the Nyon office.