A new concept has just been launched to help reduce the stress and tension experienced by employees working long hours at their desk, thereby reducing absenteeism in companies.
Called "yog-A-ttitude", the new concept is the brainchild of Florence Boehlen, a yoga teacher who has recently set up her own company, yoga l'essenCiel, in Rolle, Vaud.
Explaining the new service to knowitall.ch, Florence told us, "This concept has been created for companies whose employees work long desk hours in demanding professions and who often have poor sitting postures combined with high levels of stress, which can lead to various physical and psychological disorders. Yog-A-ttitude aims at improving the employees' overall wellness by relieving physical and mental stress, thereby preventing various ailments and negative consequences on the work force's health. The ultimate goal is to prevent and reduce absenteeism in companies, while maintaining well-being."
Describing the concept in more detail, she continued, "The yog-A-ttitude concept includes 2 methods of "interventions": The first is "Yoga @ your desk", which is a desktop, user-friendly manual demonstrating various exercises to do from the seat of your desk to provide relief for the neck, eyes, shoulders, back, hips, hamstrings, and to release overall tension and stress. The second is a one-hour "anti-stress" weekly yoga session, held over the period of a few months, accessible to all employees. This encourages workers to experience the benefits of yoga and refer to their "yoga @ your desk" manual on a daily basis, whenever needed."
The new yog-A-ttitude concept has already been well received by a number of local companies, such as Visana Insurance, Nissan, and PPG, who are keen to improve the well-being of their employees and reduce absenteeism caused by stress. Click here and here to view a couple of the sample postures recommended by Florence's "yoga @ your desk" manual.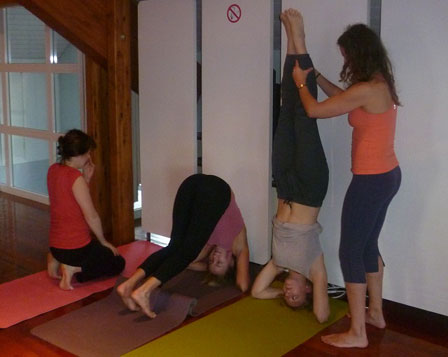 In addition to yog-A-ttitude, Florence offers a number of other yoga services to local clients including:
Weekly group classes in Rolle, Le Vaud, and Buchillon, covering vinyasa, hatha, yin and pranayama yoga, as well as "fit and stress-free" yoga.
Personalised, private yoga sessions, at clients' homes, on-demand.
Weekly corporate yoga sessions in local companies, who are able to offer a space for their employees to practice yoga on a given day, usually at lunch time or early in the morning (recent clients include or have included, Yahoo!, Kraft-Mondelez International, Logitech, CareFusion).
Tailor-made yoga sessions for sports professionals to complement and balance their physical trainings. Click here for more information: http://www.yoga-lessenciel.com/yoga-for-sports-professionnels.php
Yoga retreats for clients wishing to do something different for their vacation and/or tune out from their yearly responsibilities. These offer clients the opportunity to discover the local heritage of countries such as Italy and Greece, and enjoy daily activities such as cooking classes, ceramic classes, organic wine and cheese tasting, or simply visiting local attractions. These retreats are targeted at both private individuals and companies offering incentive programs for their employees.
Asked what makes her business special compared to the numerous other organizations providing yoga services in this region, Florence told us, "The big difference is that I will commute to my clients, rather than expecting them to come to me. Corporate clients, in particular, appreciate the time-savings that can be made by offering my services within their own premises. I offer yoga group weekly classes in the various areas of Rolle, Mont-sur-Rolle, Le Vaud, and Buchillon. Furthermore, clients are not restricted to a particular weekly session, so if they are unable to come on a particular day, perhaps for work reasons, they have the flexibility to return on another day/class, which is more convenient to them. Some of my participants are very diligent and come to 4-5 classes weekly, enjoying the unlimited membership, also available."
She continued, " 4 or 5 additional workshops are taught throughout the year to allow regular clients to fine-tune their yoga skills. Classes are taught in English and/or French, and when needed, Italian and Spanish are also used for newcomers to the area. This makes the yoga classes quite diverse, with a very loyal, multinational clientele. In the fall, I will also offer yoga classes on Sunday mornings in Rolle, to discover the magic of Ashtanga yoga, primary series."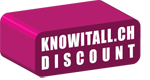 Naturally, Florence is keen for as many people as possible to enjoy the benefits of practising yoga, even if it is only a few daily exercises performed at their desk to help relieve stress and tension in their neck. To encourage more clients to try out yoga for themselves, she is offering knowitall.ch readers an exclusive 15% discount on subscriptions for her weekly yoga classes. Just mention this article when making your booking. Click here to view the current schedule of classes available. Click here to see the full range of options available, which include further discounts for families and young students.
Florence Boehlen
yoga l'essenCiel
www.yoga-lessenciel.com
079 350 91 90