When Lucy recently recommended Katharine Minton to knowitall.ch, we knew others could benefit from this English-speaking counsellor, "Going through therapy with Katharine has been a life-enriching process. One reason why Katharine is such a good fit for me is that she enables me to understand better what's going on for me. I am in control and she journeys with me. She has helped me move forward with my issues. I would thoroughly recommend Katharine to others who are seeking a counsellor who listens with empathy and who is attentive, engaged, kind, and knowledgeable."
Katharine Minton offers counselling to help people with a wide range of issues such as:
anxiety
depression
trauma
grief
issues in relationships
personal concerns
She describes herself as an integrative counsellor using a variety of interventions tailored to clients' individual needs. The relationship with clients is of fundamental importance and she aims to create a warm, supportive and confidential environment to help people address their specific needs. The interventions she uses include:
person-centered therapy
cognitive behavioural therapy (CBT)
gestalt therapy
creative interventions
mindfulness
Katharine explained what prompted her to start counselling, "Having originally trained as a teacher, I found I had strong empathy with people facing challenges. I spent three years training in counselling in the UK and set up my counselling practice here in Switzerland this summer. Having moved to Switzerland from the UK many years ago, I understand the challenges that people face when moving to a new country, with different cultures and without the usual network of friends and family. I hope I can help people in the region who are facing challenges in their lives."
\
She continues,"As a native English-speaker, I have been trained in a wide variety of counselling interventions, and also have empathy for people who have moved from their home country to Switzerland. I offer a supportive and confidential environment to help people move forward."
Katharine admits, "My counselling training was hard work as it necessitated me traveling to the UK every week for 36 hours to work with my clients. I did this for over 18 months, which was very rewarding, but quite a challenge! I have been counselling for the past three years, and I am qualified with a Diploma in Counselling (DipHE) from Middlesex University, I felt that now was the right time to start my own practice. I have lived in Switzerland for seventeen years with my husband and two children. Having adapted to life in Switzerland myself, I am sensitive to the challenges of moving countries and adjusting to new cultures and situations."
If you live in the Vaud/Geneva region and are experiencing challenges in your work or personal lives, then Katharine would be a good fit for you.
Leman Counselling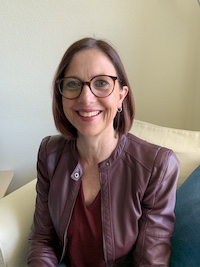 Katharine Minton - English-speaking counsellor
Creating space to help you move forward
www.lemancounselling.com