10% discount for our knowitall.ch readers when they book as a new client before the end of July 2018!
If you own a cat or dog and are planning on going away over the summer holidays, then you need to start getting arrangements in place for your pet! For most dog and cat owners, the task of finding suitable lodging for their pets is just as important as finding the perfect holiday villa for the family. Indeed a personal recommendation goes a long way to helping you make the right choice!
So when one of the recommended kennels listed in Know-it-all passport® contacted us recently to offer a discount to our readers, we thought we should let you know!
Based in Chancy, just outside Geneva, Of-Liberty is a long-established kennel (since 1962) for both cats and dogs, described by the owner, Madeleine Champendal, as a "Colonie de Vacances or Hotel!
Lots of space for the dogs...
Describing her facilities for dogs to knowitall.ch, Madeleine told us, "All our guests are looked after individually with lots of affection and attention. They sleep inside, in large, comfortable, centrally-heated kennels (day and night at 20 degrees), in baskets with blankets. The kennels have a direct opening to a 5,000m2 garden outside where there is plenty of shade under trees or parasols."
She continued, "In addition to the garden there is a fenced park, where the more sociable dogs can play together in groups. Other, more independent dogs are generally kept together in male and female (not in season!) pairs, so that they don't feel alone, and can mix harmoniously with dogs of a similar age, temperament and size. During meals, however, all the dogs are separated and eat individually. We like to give them a bit of chicken with their food if we can. Those that are very choosy, get special food with much more chicken, and may even be fed by hand at the beginning, if it is necessary!"
…and even more freedom for the cats!
Madeleine spoke even more enthusiastically about the cats! She told us, "All our cats are allowed to roam freely, without cages, in a well-heated house. Inside they can rest on comfortable armchairs, sofas and cushions. Outside in their fenced garden, they can choose to lay in the sun, or stay in the shadow of the kiwi trees!"
She added, "We find that the young cats like to play together, whereas the older or more timid ones prefer to stay in a calm place. So, each one finds its own special location for a very pleasant holiday! Just like the dogs, the cats are looked after individually, with care and affection. They get lots of cuddles and the long-haired ones get regularly brushed."
Overwhelming passion for animals
When you get to know Madeleine, it is clear that her kennels are much more than just a business. She is overwhelmingly passionate about all kinds of animals, even the bugs you find in your house! Apparently this passion dates back until she was a child. She explained, "My mother was obsessed about animals, but not only did she transmit her love of animals to my brother and me, she also taught us how to respect all life, everything from bees and wasps to spiders and snails! She told us that nothing deserved to be killed simply because it disturbed us!"
When you visit Madeleine's kennels in Chancy, you don't need to ask what inspired her to call her business "Of-Liberty". All the dogs and cats that board with her enjoy the maximum liberty! In total the various buildings and fields cover 25,000 square metres of space!
She concluded, "Our domain is a real sanctuary for everything that lives in the air, on the ground and in the water! We never use any toxic products against what people call pests, neither in the garden nor on fruit trees! All the people who live in our small community, as well as visitors, share the same philosophy when it comes to respecting life."
More than just a holiday home!
The holiday season is clearly a very busy period for Madeleine and her team at Of-Liberty. However, it is also very busy outside this time, as there are many other reasons why cats and dogs come to stay with her.
Madeleine looks after dogs whose owners simply don't have the time to exercise them, or who have work or family commitments that require them to be away from home. Some pets need to stay whilst their newly-arrived owners look for suitable lodgings in Geneva to house themselves and their pets! Others require more close attention, perhaps following an operation, which the owners cannot provide whilst they are working. Or it is often just a simple question of owners wanting their dogs to have the opportunity to socialise whilst they are out of the house during the day.
Many of Madeleine's clients have been coming with their pets for 30 or 40 years! They appreciate the personal service that their pets receive, and can see just how happy they are when their dogs pull them into the kennels on arrival. Those who aren't able to bring their pets themselves are also grateful for the taxi service that Of-Liberty provides for collecting and dropping-off pets.
Practical information
Like all kennels keen to protect the health and safety of its residents, Of-Liberty has strict requirements for accepting pets, You can view more information on the requirements for dogs here and similar information for cats here. If you scroll down the menu options in each of these sections you can find everything you need to know about vaccinations, food, opening times and fees.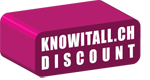 To encourage more pet owners to visit her kennels, Madeleine is kindly offering knowitall.ch readers a 10% discount when they book as a new client before the end of July 2018. Just mention this article on our website when you make an appointment to visit and see for yourself the wonderful time that cats and dogs clearly experience while staying at Of-Liberty!
On a final note, Madeleine also breeds whippets if you are interested! She has been a whippet fan for over 60 years. Whippets are small (11-14kg) English sighthounds and make perfect family pets. They are affectionate, intelligent, clean (short hair), healthy, and calm. They also love children and are easy to train.
Of-Liberty
Madeleine Champendal
30, ch. du Martinet
1237 Avully
076 524 11 52
022 756 16 60
022 756 13 40 breeder
This email address is being protected from spambots. You need JavaScript enabled to view it.
http://of-liberty.com