10% discount for our readers!
Do you want to learn French but feel overwhelmed by the number of organizations offering French language lessons in this region? Are you required to reach a certain level of French for your job, or do you want to pass the Swiss citizenship naturalisation exam? Have you even thought about whether you want to take lessons in the classroom, online tutorials from home or a combination of both?
When it comes to learning French, there are so many options available to you in the Lake Geneva region that it can actually be very hard choosing between them all – especially if you don't know what your learning style is, or whether you can be free at the same time every week for a tutorial.
To help you get over this initial hurdle and smooth your path towards effective and efficient language learning, Learn French Geneva draws on the expertise of 17 different teachers and a bespoke website offering nearly 3000 exercises to help people of all ages learn French the way THEY want!
Flexible teaching methods
Founded in 2010 by Anouche Karaman, Learn French Geneva provides private or small group lessons for adults, teens and children either at home or at work. All new students are matched with a teacher whose expertise and interests most closely match their needs. So, whether you are looking for one-to-one tuition on a weekly basis or an intensive 1 or 2 week-long course that will give your French a boost right from the start, Learn French Geneva will adapt their teaching methods to suit your needs.
According to Anouche, she has an unconventional and unique approach to teaching French as a foreign language that she has passed on to the teachers at her language school. She believes on drawing on a multitude of different techniques to help her clients. She told us, "I like to use the internet and books, as well as oral, video, audio and written exercises to help my students, and I can change the emphasis of my lessons from pronunciation and enunciation to writing and conversation exercises, in-situ live experiences and interview preparations, according to individual needs. My classes are always lively and tailor-made to each unique student's demands!"
So whether you need to improve your grammar, vocabulary, conjugation and comprehension, or need help preparing DELF-DALF and TCF tests, Learn French Geneva's tutors will find a teaching solution just for you! With many of them coming from international backgrounds themselves, they understand the requirements of busy expats and are available to provide tuition in Geneva or Vaud any time between 8h and 21h from Monday to Saturday. What is more, they can also teach English, Spanish, Italian, Portuguese, Japanese and German as well!
Student recommendations
To get an idea of the effectiveness of a school's approach to language learning, student recommendations are always very useful. This is what one client told knowitall.ch about their experience of studying with Learn French Geneva:
"I have been a client of Learn French Geneva ('LFG') for over two years. I am originally Canadian, so took French all the way through school, but I am 59 years old and that was 40 years ago. Landing in Europe, with kids in French-language schools and work issues largely in French required that I bring French back to 'top of mind.' I'm fairly busy, so don't have a lot of time to devote to language study.
"I found that LFG met my needs pretty precisely. They use their own teaching method, which cuts across traditional approaches to deliver an efficient, rules-based approach to French. Their website is amazing, with links to just about every type of French-langauge resource you can imagine. Within six months I was speaking sufficient French to be able to handle 'life', both in terms of work and in terms of my personal and family life. I still do all my children's parent-teacher conferences in French and speak to my children's friends' parents in French, as well as use the language regularly in my business and personal life."
Another said, "I contacted Learn French Geneva to find a tutor who specializes in teaching French to English speakers; who is patient, flexible and has a passion for teaching languages. The CEO of Learn French Geneva, Ms. Anouche Karaman, went to great lengths to match my needs with a tutor. As someone who struggles with learning languages, especially in terms of grammar, I was delighted to have been put in contact with Marise Aline Pegat-Toquet, who, in the space of three months, has convinced me that not only is learning French possible, but also enjoyable. She is dedicated, passionate and caring, and ensures that our lessons are bespoke and tailored to my particular needs. As such, I can highly recommend Learn French Geneva for anyone seeking to find a private tutor, and in particular, for English speakers wishing to learn French. Moreover, as part of the language classes, all students are provided with access to an interactive website with hundreds of different exercises and tests."
So if you want to learn French but aren't sure what teaching model suits you, then give Learn French Geneva a call. They will do everything they can to tailor their tuition methods (click here to see a lesson sample ) to suit you – so you don't have any reason to put those French classes off any longer!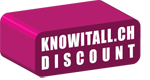 And if you need any more encouragement, Anouche has kindly offered our readers 10% off any lessons booked with Learn French Geneva before the end of October 2018. Just mention this article on knowitall.ch to claim your discount when you request a teaching quote here.
Learn French Geneva
Anouche Karaman
078 868 28 84
This email address is being protected from spambots. You need JavaScript enabled to view it.
www.learn-french-geneva.com
UPDATE 27.02.2022: From now on, future students will benefit from the CAF (chèque formation).