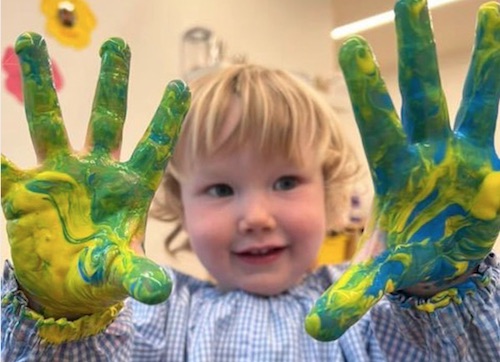 Wanting to know about the new bilingual English/French nursery that opened in 2021, we caught up with Julia Bentgens, Founder of MIS Geneva. There are a few spots still available to sign up your child to the upcoming summer camps. MIS Geneva is offering our knowitall.ch readers a 10% discount! Read on to find out how.
How did MIS Geneva get started?
The reason we started MIS Geneva is a sweet and personal story. After our daughter graduated, she lived in Geneva for five years working as a babysitter, among other jobs. When caring for the children, she would often sing, play, and take them on excursions in which she spoke in both German and English. The parents of the children often mentioned that it was a pity there were so few bilingual resources for young children in Geneva. The rest is history…
What is the story of MIS Geneva?
MIS is a bilingual learning institution with over 15 years of experience. We embrace the concept of a progressive kindergarten environment in which children learn to be independent, self-directed learners and develop confidence and compassion as global citizens. Learning multiple languages supports these ideals.
We have several kindergartens, and well as a Primary and Secondary school in Germany. The values of our school are to teach and support:
• Respect
• High quality
• Focus
• Love of challenge
• Inspiring teaching with structure and caring
• A comfortable and safe environment for children to grow
What was the inspiration?
Children are our inspiration! It is so incredibly beautiful to see how quickly children learn and how much they love it. They are our future, and theirs. We are passionate about providing them with the tools that will help them succeed in school, as well as life beyond.
What is the biggest obstacle you had to overcome?
1) The process of approvals was tedious. We understand it's the Youth Department's job, and we respect that, although it was a very different process than in Germany.
2) Finding experienced, qualified teachers (which we now have!)
What developments should parents look out for?
Parents should be clear about the kind of environment that will inspire their child to love learning! The kindergarten or nursery should not just be a place of storage. Children are sponges at this age, and there is so much opportunity each and every day to teach lessons that will set them up for a lifetime of success.
What are MIS Geneva plans for the future?
The preschool team and I are planning to open a small bilingual English/French school for children up to 6 years old in the coming year 2023! There will be an abundance of subjects including art, nature and science.
What do you like most about the school and why?
We love to see the progression of children grasping challenging concepts, developing linguistically, and becoming more social and confident. It is incredible to see how a young, shy child first comes to us with their parents, and by the time they leave us they are a new person – more curious, independent, speaking at least two languages at a first level, and are ready for the next step in their lives. They leave so confident and happy.
When we first started a school in Germany, I personally greeted the children every morning. If I saw that someone was sad or scared, I would take them aside to find out what had happened. Sometimes they were just tired, but sometimes there was a serious conflict to resolve. Now, I see the teachers taking this role, and it is wonderful what this support and level of communication can do.
What other activities are on offer?
• MIS Geneva Summer Camp for ages 2-7 (discount code below)
• Yoga for kids
• Forest excursions
• Sea days (spending the day, having a picnic and a napping there)
• English-language book fairs
• School "Open Days"
• Tours of the Metropolitan International School
• And soon, we'll be offering dance classes in English!
What others are saying
One parent recently wrote to knowitall.ch: My family moved to Geneva from the US last fall and we enrolled our daughter at MIS in January of 2022. Our experience at MIS has been truly incredible. Our daughter loves MIS so much, she is excited to head to school every morning and it's clear why - she has so much fun there, is loved by her teachers, has made sweet friends with the other students and it is a safe and caring environment.
Since she has started 6 months ago she has really excelled in French, from knowing none at all to being able to speak and understand very well.
She has bonded with her teachers and classmates and talks about them nonstop when she's at home. They take really fun and educational outings regularly, whether to parks or on walks or on a bus to explore the city, and have great activities at school; cooking and baking, arts and crafts, gardening and lots more!
MIS has helped me greatly when it comes to potty-training our daughter - they gave me child specific recommendations and really helped her to succeed at potty-training. They are patient with her and meet her where she is developmentally to help her grow. They offer healthy meals and snacks every day! We are now expecting our second child and there was no doubt in our mind, we want to send our second child to MIS as well when she/he is old enough.
I cannot recommend MIS enough! They made our global move so much easier as we found a place we love and trust to send our children to school.
MIS Geneva Summer Camp for ages 2-7
Open to both children currently attending MIS Geneva, as well as those who are new to the school. Parents can pick what weeks their children would like to attend.
Week 1: 18-22 July 2022
Week 2: 25-29 July 2022
Week 3: 1-5 August 2022
Week 4: 8-12 August 2022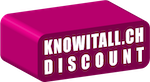 MIS Geneva is kindly offering a 10% discount on their 2022 summer camps. Just mention Know-it-all when you are signing up.
MIS Geneva Nursery + Crèche
Rue Le-Corbusier 28
1208 Genève
+41 78 209 39 56
This email address is being protected from spambots. You need JavaScript enabled to view it.
https://www.metropolitan-international-school.de/admissions/school-locations