Volkmar Völzke and I met at a networking event about 10 years ago. When he started his newsletter, Friday Noon Memo, I was hooked on this tidbit of information every week. He also toots that he is a "Success Maximizer" and I do believe this to be true!
He offers his services in English or German, and targets ambitious leaders who are looking to take their career to the next step.
You can stay in touch through his newsletters, which contain invaluable leadership ideas and tips every week, like clockwork, at noon on Fridays. We caught up with Volkmar to find out a bit more about his background. We have found the following Friday Noon Memo teasers quite interesting, among the many I receive:
The 3 crucial questions before you hire someone
How to strengthen team bonding
Time for spring cleaning in your leadership
Making the invisible visible
How to Turn Threats into Opportunities
Why did you start? What has been the inspiration?
I started New Pace Consulting mainly in order to be able to implement my experience and ideas directly with customers after 20 years in large companies. The greatest inspiration was to start something new in life and succeed with it.
Have you been working on this idea forever, or was it something that came to you recently?
The idea came relatively spontaneously and highly encouraged by my life partner at the time, who thus showed me new options for my career and life path.
What is the biggest obstacle you have had to overcome?
As with many start-ups, the biggest challenge was and is the consistent acquisition of customers. This not only required an enormous build-up of knowledge in marketing and sales, but above all also changes in my own mindset - which now serves me to help my customers with this change.
What are your plans for the future?
The strategic focus is above all to make the services more and more independent of the location, i.e. increasingly offering remote services, supplemented by high-quality workshops. This is already very successful, but can be further expanded.
What is your favorite product you offer and why?
My three areas in which I support customers are:
Strategy development and implementation
Culture and leadership
Optimization of sales
The services with the greatest demand are currently my remote programs for leadership coaching: "Next Level Leadership Coaching" and "Leadership Success Boost" (both in German).
What others are saying about Volkmar
"I was able to participate in and benefit from several of Volkmar's programs - both in business and in person - over the past 1.5 years. His knowledge and methodology are very comprehensive and inspire me. His main topic - winning team culture - has taken me personally to a new level. I can highly recommend Volkmar's Next Level Leadership program in particular to everyone!"
Roman Schild, Leiter Technik at Kraftwerke Oberhasli AG (KWO)
"During two years we have successfully worked together in the sales and service team on various topics such as mindset and the sales strategy and exceeded our goals. Volkmar's constructive critical view from the outside, broad knowledge and great solution approaches were particularly helpful here. Thank you very much for the high-energy workshops and great conversations."
Daniel Felber, CSO Machines at Agathon AG
"Volkmar Völzke supported us in the development of our new corporate strategy. He was able to motivate the team members of the strategy team to deal with new methods and ways of thinking. He not only asks the right questions, but also knows how to bring in his outside perspective at the right moment. He is also ready to assert his conviction in the methodology in the face of resistance. In this way, he managed to maintain a common thread in a dynamic process. The developed strategy releases a lot of energy in the whole team. The goal, the path and the associated decisions are understandable and transparent for everyone. We are now working together in a much more focused way to develop the future."
Martin Hänggi, CEO at Eotec AG
"Volkmar Völzke understood how to challenge our young executives in individual coaching sessions and to reflect on their current leadership and work style. Thanks to his methodically diverse and individual approach, he was able to overcome rather skeptical attitudes in the beginning and, in a longer process, to activate the strengths and talents that make a successful leader. Thank you for the perseverance and humorous good cooperation."
Matthias Frei, CEO at SKAN Stein AG.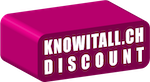 Volmar is kindly offering a 10% discount on the list price of his coaching programs. Offer valid until 31 December 2021. Just let Volmar know you read the article "Know-it-all" when booking your program.
Make sure to sign up to receive his English-language Friday Noon Memo that provides a few clever tips and spark creative ways to motivate yourself and your team. His valuable leadership ideas and tips every week are provided in both English and German in the links below.
In English: Friday Noon Memo
In German: Montag Morgen Impuls
Volkmar Völzke, New Pace
Entrepreneur | Business Success Expert for Strategy, Leadership, Sales
Unternehmer | Business-Erfolgsexperte für Strategie, Leadership, Sales
044 586 27 07
This email address is being protected from spambots. You need JavaScript enabled to view it.
English www.volkmarvoelzke.com
German www.volkmarvoelzke.ch
15-minute exploration session
Do you want to explore the potential of Volkmar Völzke's support? Request here for a 15-minute exploration session by phone. After this session, you know if and how to proceed.