Enter our competition to win one of 5 double tickets being offered by Ciné 17 to knowitall.ch clients
Written by DreamWorks Pictures and directed by Bill Condon, THE FIFTH ESTATE is a dramatic new thriller based on real events in which WikiLeaks founder, Julian Assange, (played by Benedict Cumberbatch) and his colleague, Daniel Domscheit-Berg, (played by Daniel Brühl) team up to become underground watchdogs of the privileged and powerful.
On a shoestring, they create a platform that allows whistle-blowers to anonymously leak covert data, shining a light on the dark recesses of government secrets and corporate crimes. But when Assange and Berg gain access to the biggest trove of confidential intelligence documents in U.S. history, they battle each other and give rise to one of the most defining questions of our time: what are the costs of keeping secrets in a free society, and what are the costs of exposing them?
In spite of the huge number of new film releases on offer this Christmas, Ciné 17 has been fortunate to catch this excellent new film and is, in fact, the only cinema in French-speaking Switzerland to offer this movie, which will be screened in its original English version, with subtitles. The film is currently being aired on Fridays and Saturdays as a late-night show at 23h45, as well as Mondays, Tuesdays, Thursdays and Fridays at 12h15 (outside the holiday period, during which FROZEN will be screened instead). Check the Ciné 17 website for exact dates, as the weekly program changes every Wednesday.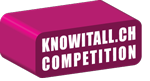 To give yourself a chance of winning one of the 5 double tickets being offered by Ciné 17 to knowitall.ch, just fill in our competition form and let us know who plays Julian Assange in the film. The competition closes at midnight on Thursday, 19 December, 2013. The names of all those with the correct answer will be drawn out of the digital hat the following day and the winners notified by email, with their names also being published at the end of this article. Only one entry per person is allowed. Tickets are valid for any performance of the film, subject to availability. The film is expected to run until the beginning of January.
THE FIFTH ESTATE
2013, Biopic, Thriller, 2h08
Legal age: 12 years
Original version with subtitles
Performance times:
Fridays and Saturdays: 23h45
Mondays, Tuesdays, Thursdays and Fridays (outside the holiday period).
Prices:
Fr. 15.- for youngsters, students and elderly people as well as CINE 17 FIDELITY CARD owners
Fr. 20.- for adults
Ciné 17
17, rue de la Corraterie
1204 Genève
022 312 17 17
www.cine17.ch
Congratulations to the following winners!
Yvette Evers
Hye Seung Lee
Alyson Taylor
Lisa Smith
+ 1 more