Guest Blogs
Knowitall.ch often invites local experts in their field to contribute to their own blogs on our site. This means not only you will benefit from the useful recommendations that we make on our News pages, but you can also profit from some of the great advice and tips that these experts have to make on their favorite subjects. Whilst each of these bloggers has been recommended to us at some point during the evolution of Know-it-all passport and knowitall.ch, obviously we are not able to test out all the suggestions they make on their blogs, nor do we necessarily agree with all their opinions. So if you do find one of their tips useful (or not!), do let us know!
To make these blogs more accessible to you, we have now decided to group them altogether in one section, entitled Guest Blogs, accessible from our main menu bar. We will also post the most recent blogs on the home page of our site in the right hand column.
We are still building up this area of the site, and are looking for bloggers in a number of sections, including Your Home, Travel, and Leisure, so if you feel you have a useful contribution to make in either of these areas, and have the time to submit blog entries approximately every month, then please get in touch!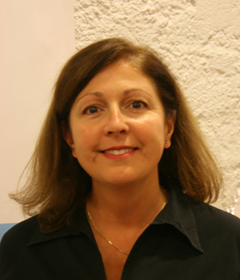 A new career support service has been set up in the region to help English speakers further their career development in Switzerland.

Called Swiss Career Connections, the service is being provided by the Spouse Career Centre (SCC), which has been operating successfully in the region for over 9 years, providing career-related counseling, networking and coaching to partners and spouses of international employees relocating to Switzerland. Until now, this service was provided exclusively to multinational companies for the benefit of their employees.

Describing the new service, SCC Director, Diana Ritchie, says, "At Swiss Career Connections we believe a career support service should provide a 360° approach to active job-hunting. From the start, you will be supported by our trained and experienced career coaches on a one-to-one basis. We will help you to develop and profile your skills, know-how and experience, keep you motivated and on track, prepare you for effective job searching, and guide you through the application process. We will also show you how to use your network more effectively and build upon it as well as benefit from ours."

She continues, "Experience shows us that this approach adds value in a number of key areas. Not only does it give you a better understanding of how to position yourself in the Swiss job market, but it also improves your self-marketing ability and your competencies awareness level. By improving your access to and impact on potential employers, it ultimately increases your chances of securing employment."

Clients will be able to choose from four packages, each tailored to individual needs and budgets. The table below shows the key elements of the four tracks on offer (Smart Support Services), with descriptions for each.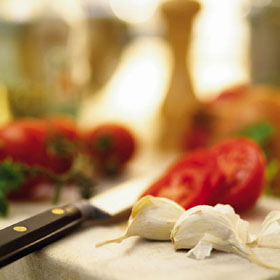 By
This email address is being protected from spambots. You need JavaScript enabled to view it.
Our family relocated from Geneva to an old water powered flour & sawmill behind the Saleve just over one year ago. Set in one of the valleys that run off the mountain, it feels like you are deep in rural France.
A few weekends ago we realized just HOW deep in rural France we now live!
One bright, cold, crisp Sunday afternoon, my wife and I were indoors, catching up on the weekly chores. I was down in the kitchen cooking off some dishes for the coming week to go into the freezer; my wife and two daughters were on the top floor making their fashion selections for the week ahead.
We are used to hearing a few rifle shots on a Sunday in the winter, but they are usually much further down our valley than the first three we heard that afternoon. When my wife shouted down "Gavin! Look out of the window! There's a huge boar by our fence!", I rushed to the window but the boar had gone. Shortly afterwards, there were four more loud shots that sounded very close to the house.
After what we considered to be a safe period in which we had heard no more shots, my wife and I went outside to see what was going on. To our surprise there was a group of hunters no more than three meters from our boundary fence dragging a boar up the bank of the river to the rest of the hunting party that was waiting on the road.
At this point my wife's protective gene kicked in. The hunters were left in NO doubt that this was not acceptable behavior. When our neighbors confirmed that hunting was not allowed that close to the house, she headed off the next day to the Marie's office to mention the incident.
The following events leave me in no doubt that the local community here cares deeply about all its residents.
Following a visit from the Mayor himself, we had a visit from the president of the local hunting association in which we walked the grounds. Two hours after he left we received a phone call saying the culprits had been identified (the bush telegraph obviously is in full working order here!). Shortly afterwards, a delegation from the hunting party arrived. I explained the situation once more and we walked the grounds again and discussed what to do next. The hunters offered to bring around a portion of the boar by way of an apology. I was unsure at this point if this was appropriate - would I be receiving illegal meat? I said that we would call them later once we had had time to refect on their offer.
After lengthy discussions, we decided to accept the hunters' offer of a portion of the carcass. I had prepared two marinades for the meat. I was expecting maybe one or two kilos of diced meat. In fact I was presented with a hind leg butchered high with a portion of the back quarter (as is the style here in France), in addition to a foreleg joint still on the bone! After the hunters had left I spent the rest of the evening dicing the hind leg before putting it in one of the marinades to sit in the fridge overnight.
By lunchtime the next day the house was full of a deep, rich aroma from the slow cooking stew that had been prepared from the marinated meat. There was a knock at the door… it was the local, rural Police from the 'Office National de la Chasse et de la Faune Sauvage'. Again, I explained the situation, we walked over the ground and discussed what to do next. As we sat at the kitchen table, it occurred to me that we were cooking the evidence! Was it illegal to except the meat after all? Should I invite the police to stay for lunch and have them eat the evidence! Luckily nothing was said, and after a nice coffee and chat they left.
It appears that the situation has now been resolved to everyone's satisfaction!
Below you will find the marinade & recipe for boar stew that I cooked. You won't find boar at the supermarket but ask a local butcher for it when it is in season. The recipe also works well with pork if you can't get boar.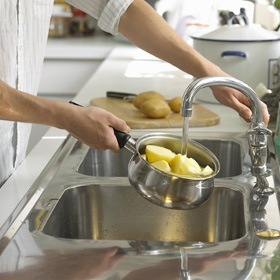 Spanish Style Boar Stew
Prep. Time: 24hrs
Cooking Time: 4-5hrs
Yield: 8 persons
Serve With:
Roasted whole New Potatoes, Green Salad
Marinade:
1.5-2kg Boar meat (large dice 5cm)
2 Bay Leaves
3 lg Rosemary Cuttings
2 Celery Sticks (rough dice)
300ml Red Wine (eg: Riojca)
8 Cloves
2 Onions (sliced)
6 Garlic Cloves (crushed)
1tbsp Black Peppercorns
2tbsp Juniper Berries (crushed)
Stew:
Olive Oil
1tbsp Tomato Puree
250g Chorizo (rough dice)
100ml Noilly Prat
500ml Beef Stock
Corn Flour (to thicken)
300g Mushrooms (quartered)
Parsley (garnish)
Method:
1. Marinade meat 24hrs mix well
2. Drain off & reserve wine, separate meat from rest of
Marinade
3. Brown off all the meat in a little Olive Oil, set aside
4. Fry off Chorizo & marinade veg until golden, add meat
back to pan,
5. Add reserved wine, Noilly Prat, beef stock & tomato puree
Mix all ingredients & bring to the boil,
6. Reduce heat cover with tight lid, cook for 4-5hrs,
7. 20mins before service add mushrooms.
Switzerland: the promised land, beautiful mountains, clean streets, efficient transport system, excellent quality of life - who wouldn't jump at the chance to live here? The answer is: those who will give up their job to follow their partner. Who wouldn't live here forever? The answer is: those who want to work here but have not succeeded in finding a job or settling in.
The Spouse Career Centre (SCC) works with dual career couples intent on making their relocation a success, by finding a job, setting up a business or settling in.
A successful career search is based upon understanding the local job market, having and successfully using your network, dedication, remaining motivated and knowing the job search process. The centre has successfully supported expats for the last 10 years throughout Switzerland in all of these areas.
Diana Ritchie, Managing Director for SCC in the French-speaking part of Switzerland, provides a few brief tips, to keep in mind while you job hunt:
1. Job openings are found:
a. on the internet (job search websites like jopup.ch, jobs.ch)
b. through word of mouth – important to work and expand your network
c. sending spontaneous applications to targeted and well researched companies
2. It takes on average 4-6 months to find a job.

3. Your resume and covering letter should clearly state what you can do for your potential employer.

4. It is an employer's market and job advertisements ask for it all (5 languages, relevant experience, MBA, willing to muck in where needed etc.). Do not get discouraged – you do not have to have 100% of the requirements to apply, 80% could be enough, especially if they do not find the candidate who has the 100%. If in doubt call ahead and ask.

5. Recruitment in Switzerland can appear like a black hole – you send your application and never hear back. I have no explanation as to why this happens, but I can recommend that you follow up on your applications whenever possible.

TRAILING MALE SPOUSE/PARTNER
If you know of a trailing male spouse/partner interested in sharing their relocation experience via SCC's online survey, please direct them to:
https://www.surveymonkey.com/s/spousecareercentre
As encouragement they will be invited to a men's night out.
If you have any questions or would like to know more about SCC's services please contact This email address is being protected from spambots. You need JavaScript enabled to view it.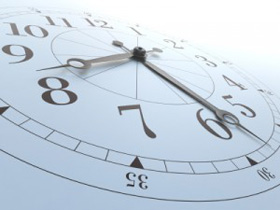 "You have put in many, many tiny efforts that nobody sees or appreciates before you achieve anything worthwhile"
—Brian Tracy
We generally accept that it takes 30 days to change a bad habit. Just replace the old habit with a new habit for a month and you're on your way to a new life.

And it's commonly accepted that staying fit and healthy requires a minimum of 30-minutes of exercise each day.

During this day and age of hyper multi-tasking and competing priorities, we're often too busy, overloaded and flat-out exhausted to take on new goals – even if we know they are the deepest desires of our heart. It just seems like too much work.