By Aislinn Delmotte, Settling Here
At a recent information session, Settling Here shared the basics and details for the local ski resorts; including Les Monts Jura, which is just 25- 40 minutes from Geneva.
Les Monts Jura Is a multi-activity resort, during the winter: 3 downhill skiing areas, 2 cross country skiing areas, a dozen snowshoeing trails, 3 ski schools with 4 special child areas, sledge runs as well as restaurants and shops. There are 60 km of slopes made up from 47 slopes (15 greens, 15 blues, 12 reds & 5 blacks). The resort comprises:
LELEX-CROZET:
Dedicated to downhill skiing. Whether beginner or expert, there is something for everyone here. You'll recognise the resort from the Geneva airport runway as you can see the path the cable car takes up to the slopes.
MIJOUX LA FAUCILLE:
First steps skiing. This is a perfect place to start your skiing or to bring the kids. With its long green family friendly slope and gentle snowshoeing trails this is a great starting point. The sledge area can get very busy so if you have little ones, you'll need to keep an eye on them.
LA VATTAY:
Dedicated to cross-country skiing with over 150km of runs.
What are the best options on ski gear for kids? For growing children it often makes sense to rent the equipment for the session. Sport shops offer rental for the season and on the French side they offer very good value for money with boots, skis and poles for kids up to 14 years costing from 80-120 euros for the entire season. There are good brands too, such as Ed/Fisher/Tecnica/Rossignol. Don't wait until the snow falls on the ground to get kitted out as stocks do run out.
What about ski passes? Well if you intend skiing every weekend in Les Monts Jura then buying the season pass is well worth it. If, on the other hand, you want a bit more flexibility and aren't sure how often you will go then the Liberté + pass offers reduced prices and is hassle free. With your magnetic card it means direct access to slopes and reduced prices for families. Don't forget that the resort offers super promo prices before 15 November and promo prices before 19 December. On a full season adult pass you can save 106 euros! Children under 5 have free access onto the slopes - you just need to purchase the magnetic card for 1 euro!
For ski lessons La Faucille offers possibly the best choice for kids with two ski schools: ESI (International ski school) and ESF (French ski school). Both with a ski garden just off the Green slope, they offer group and individual lessons for all ages and for ski and snowboarding.
Settling Here runs regular information sessions on various topics and provide individual assistance to people moving to or living in the area. For more information check out the website www.settlinghere.com and www.facebook.com/settlinghere. Our next information session, Buying & Selling Property in the Pays de Gex, will take place this Thursday, 13 November from 9.30-11am in Cessy. Bookings: This email address is being protected from spambots. You need JavaScript enabled to view it.
Bio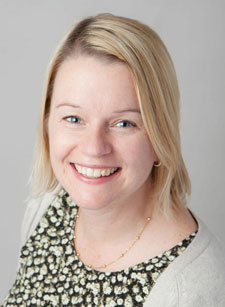 Aislinn Delmotte runs Settling Here, a company which aims to provide practical help and advice to individuals, couples and families relocating to or indeed already living in the Pays de Gex, a region where some of the customs are similar to those in neighbouring Switzerland, but where many aspects of living are entirely different.
Settling Here aims to bridge the gap between France and Switzerland and provide information which is specific not only to France but to the Pays de Gex region too. Settling Here runs regular information sessions, bringing along regional experts to discuss certain topics which include, for example: what to do in an emergency situation; insurance requirements in France; driving laws: job hunting in Switzerland and cross-border issues.
Settling Here
www.settlinghere.com
This email address is being protected from spambots. You need JavaScript enabled to view it.
+33 (0)673369656