By Sunita Sehmi, Walk The Talk
Experts in the global search and selection industry, Antal, work with professional and managerial talent worldwide. Every day, they help businesses all around the world to find the talent that they need in order to drive their growth, profits and long-term success.
Utilising an extensive international network to carry out cross border work allows them to bring a truly unique approach to the recruitment sector. They do this with 1000 experts from more than 120 offices, spanning over 30 countries globally.
Over the past 24 years, they have worked with over 60,000 clients making over 100,000 placements. They have continuously improved and refined their internal processes, training and methodologies in order to reflect the business needs of their clients, and market changes in general.
Looking for a new challenge where he could leverage his experience, international management network and personal strengths, Peter Wharton acquired a franchise in Antal International in Geneva. Having hired more than 50 employees over the years he has developed a knack for identifying talent and placing them in the right positions.
I caught up with him to chat to his business, and his tips on how to navigate yourself in this market and present your best version of yourself.
Tell us about yourself.
I am Brit that has lived in Switzerland for almost 30 years. I grew up in Hemel Hempstead but (thankfully!) lived in London for seven years before moving here, initially as a business studies graduate, then as a musician playing drums in gloriously trashy rock bands called Hearts Agas and the Mystery Girls for a couple of years before combing down my hair and dropping the eye liner (!) to adopt a more conventional career in sales. I never dropped the music though and even today play in a covers rock band called the Square Brackets and can often be found playing in pub venues around Geneva. When I moved to Switzerland in 1988 I was lucky to find a job as a Product Manager at Logitech when the company was still in its infancy and so experienced first-hand the excitement and challenges of a small company in hyper growth mode and taking on, mostly successfully, much larger corporations such as Microsoft.
I then went onto to work as a product manager at Quantum, a hard disk drive manufacturer based in Geneva. After a couple of years, I was headhunted by Energizer to become the EMEA Marketing Manager for rechargeable batteries, and then a few years later was approached by Iomega to join their rapidly growing Geneva-based EMEA headquarters as a Product Marketing Manager. I was their Global Vice President of Marketing for 5 years spending my time between Geneva and San Diego. A couple of years after Iomega was acquired by EMC, I became frustrated with the lack of freedom working for such a large corporation and the need to be closer to the markets.
Could you tell us more about your company?
I have acquired a franchise in Antal International. Antal is a recruitment company that has been in business for 20 years and has more than 130 offices in 35 countries. What attracted me to Antal was that always having worked internationally the close-knit network of offices around the world constantly share assignments to provide local expertise for international clients. I share the Antal office in Geneva with Dominque Varloud who has had an Antal franchise for 7 years. My expertise is in international sales, pre-sales and marketing management roles mostly for tech companies whereas Dominque specializes more in IT and engineering roles. I currently work for companies in technology, mostly across the different areas I have worked over the years – cyber security, cloud storage and manager services, artificial intelligence, software and consumer electronics
Why did you set it up?
I was looking for a new challenge where I could leverage my experience, international management network and personal strengths. I always enjoyed managing teams and developing careers, and having hired more than 50 employees over the years developed a knack for identifying talent and placing them in the right positions.
Having worked in most marketing disciplines, and managed sales, marketing and operations at VP level, I understand the roles and the type of candidates that companies require from product and account managers up to c-level. Combining this experience with the exceptionally high-quality service levels and global presence that comes with the Antal International network, I thought it was the perfect next career step for me.
How do you help your clients?
I am very honest with my clients as to where I can bring real value to their recruitment process. For some clients I will get involved in their long term organizational planning and bring to the table my own personal experience prior to and since I've been involved in recruitment. Successful companies are constantly evolving as should the talent and skill sets of their management team so the right experience and soft skills sets need to be identified, planned and acquired over time to ensure the company meets their business goals.
If it's on a more tactical basis, where the company has identified a new or replacement post, I bring most benefit to the company if it is strategic, critical or urgent as the best candidates are not often looking for a new job so have to be found.
In your opinion what are your job seeking tips?
Firstly, you need to be thinking long term about your career. Most people will change jobs and companies several times over the working life so you need to plan for how you are going to remain attractive to new employers. This can include learning a foreign language, taking any opportunity to do business or management courses, keep a logical thread to job changes so that you remain relevant to companies. And don't change companies every year! Continually work on growing and improving the quality of your network. Build a relationship with good recruiters, especially those specialized in your field or industry. When it comes to applying for a specific job, make sure your CV is concise and customize it to match the requirements of the job. Consider providing a separate document summarizing your career highlights and achievements that are relevant to that specific job to differentiate yourself from other candidates. Research the company well before the interview and follow up with an email or call afterwards re-iterating your interest in the role.
What advice do you have for companies? This is the first time I became aware of the need of having the right people with the right skill sets in the right roles. As companies mature, the kind of key employees required to take the business to a more mature level are often not the same that can thrive in setting up businesses. Shoehorning in the wrong people often had bad effects on the business either through missed opportunities or negative performances.
What is the best piece of advice you were ever given?
If you don't hear opportunity knocking, build a door! So many of my achievements, whether it be professional or personal, have come from me taking the bull by the horns and creating something new, such as this recruitment agency.
What's the next challenge for us?
Staying relevant. With the exponential growth in life-changing technologies – artificial intelligence, robotics, virtual and augmented reality, digitalization of the economy amongst others, the job landscape will change considerably over the next few years. There is a lot of fear for people's jobs being replaced by these technologies, but change also brings opportunity, and the challenge is identifying these opportunities before someone else does!
What's next for you?
At the moment I either work alone on customer assignments or sometimes partner with Antal colleagues around the world. My goal is to set up an office in Geneva and build a team of specialized recruiters to expand the services in Switzerland and Europe. Positions are becoming increasingly specialized and finding the right candidate can be very difficult, especially since the best fit individuals often are most likely not looking at job adverts or listings. There is a lot of opportunity to meet these recruitment needs with an excellent service.
Last word of wisdom?
Yes, sure. If you need to hire a strategic, critical or urgent sales or marketing management position, CALL ME!!!!!
To contact Peter please go to This email address is being protected from spambots. You need JavaScript enabled to view it. or telephone +41 79 206 3127
Sunita's Bio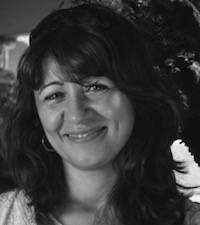 Sunita is an Executive Coach, Trainer and Consultant. She is of Indian origin and was born in London before moving to Geneva in 1992. She has a Psychology background (specialising in Occupational Psychology) and a Post Graduate in the Development and Training of Adults. She also completed a Masters in Ressources Humaines, Coaching et Gestion des Carrières at the University of Geneva.
During her 25 years experience Sunita's drive has always been to help people to do their best and hence led her to create Walk The Talk.
In her free time Sunita is a Mentor for the Branson Center of Entrepreneurship and a proud member of the School in The Cloud Team.
Save
Save
Save
Save
Save
Save
Save
Save
Save
Save
Save
Save
Save
Save
Save
Save
Save
Save
Save
Save
Save
Save
Save
Save
Save
Save
Save
Save
Save
Save
Save
Save
Save
Save
Save
Save
Save
Save
Save
Save
Save
Save
Save
Save
Save
Save
Save
Save
Save
Save
Save
Save
Save
Save
Save
Save
Save
Save
Save
Save
Save
Save
Save
Save
Save
Save
Save
Save
Save
Save
Save
Save
Save
Save
Save
Save
Save
Save
Save
Save
Save
Save
Save
Save
Save
Save
Save
Save
Save
Save
Save