By Sunita Sehmi, Walk The Talk
A few months ago a friend of mine gave me a copy of the film Tashi and the Monk. She explained the project and gave me a brief history about the benevolent monk behind the project Jhamste. Jhamtse (jhaam'-tsay) is Tibetan for "love and compassion", it is an international non-profit organization run by volunteers and sustained by individuals who participate in their programs. The film lay on my desk for a time but I kept thinking of completing my never-ending to do list before I was permitted to watch it! What I saw and what I witnessed was so heart-rending, so touching it literally blew me away. The 42-minute film has no elaborate camerawork, no superstar narrator, just an unpretentious story of Tashi and the monk, Lobsang Phuntsok. This left me even more curious and desperate to become involved with Tashi and Lobsang, because we have all met a Tashi in our lives. A chaotic, scorned and angry child due to no fault of their own and then it just takes one person to believe in this child and help this child and this can be life changing for them.
Lobsang only has room for 85 children at his school but he is bombarded with hundreds of requests from villagers begging him to take in more. But he just can't, with limited capacity Lobsang has to make some life-altering decisions.
"Many people believe in compassion. Because it works." Lobsang Phuntsok
The story focuses on little 5-year-old girl, Tashi, who is the newest arrival. Tashi was found eating dirt in her village, she joined the community after losing her mother and being abandoned by her alcoholic father. A wild and troubled five-year-old, Tashi is a big personality in a small body. She'll fight anyone for snacks, has no respect for rules, and is only quiet when she's sleeping. Wild and troubled, Tashi is struggling to find her place amongst 84 new siblings. The absolute beauty of this film and project is that Lobsang has channeled his own unhappy childhood into an opportunity for other 'uninvited guests of the universe' to avoid a similar fate. The story shows how Tashi's anarchy dissolves under the support of Lobsang Phuntsok, her teacher and the founder of the school, Jhamtse Gatsal Children's Community
The story behind the Buddhist Monk, Lobsang, is that he was trained under the guidance of His Holiness the Dalai Lama. However, 8 years ago he left behind a life as a spiritual teacher in the United States to create a unique community in the foothills of the Himalayas, which rescues orphaned and neglected children. In 2006, he returned to his native country with a greater vision: to educate at-risk children and provide them with a home and more importantly family. Phuntsok knows what it's like to be a lost child. When he was born, his unwed mother hid him under leaves. His grandparents heard his cries, rescued him and raised him, until his bad behavior breaking windows, hitting cows, made them send him to a monastery. Here it was one teacher, one true believer in him that helped him change forever.
"In some ways, all of us are basically abandoned or not really a wanted person. Everybody kind of give up the hope on us. But in this place, you are welcome and you have opportunity to change, and we will be with you, no matter what. This is a community of love and compassion." Lobsang Phuntsok
Jhamste is a community, a school, and a home for about 100 children ranging in age from toddler to adolescent. Each of these children has a background of adversity. Their driving goal is to provide these children with better lives, helping them to achieve their fullest potential. I met with Judith, Suzanne and Dominique at Jhmaste Switzerland, all very diverse, (an ex teacher, a businessman and a life coach), all from different backgrounds, but one collective mission. Their mission is simple: to end suffering, spread happiness, and build a better world through the practice of the universal principles of love, compassion, and wisdom.
"Tashi has since made impressive progress. She has many friends now. Less than a year ago she was always by herself, but now she wants to play. She even helps with the cleaning." Lobsang Phuntsok
In commemoration of the Universal Children's Day, you can see a special screening of the film Tashi and the Monk at the Palais des Nations on Tuesday, 22 November 2016. Click here for more information.
Here are some of the ways that Jhamtse Switzerland invites you to get involved:
Tell Others About Us
One of the easiest ways to support the work we are doing is by telling our story to your network of friends and family. It is through spreading the word that we are able to find new supporters. We will happily provide brochures and other information to help you tell our story.
Volunteer
We rely on compassionate and motivated people to help us. Volunteers assist in creating and maintaining our efforts to achieve our mission in the US and at Jhamtse Gatsal Children's Community.
Sponsor a Child
Sponsors have the joy of giving their love, care, and financial support to open a whole world of possibilities to children who are otherwise denied the most basic needs. Sponsors have the opportunity to develop long lasting relationships with their sponsored children.
Donate
Donations to Jhamtse International may go where most needed, or be designated specifically to support Jhamtse Gatsal Children's Community or Jhamtse Buddhist Center. Donations may also be designated toward specific needs at Jhamtse Gatsal.
Association Jhamtse Switzerland
11 chemin de Planta
1223 Cologny-Genève (Switzerland)
This email address is being protected from spambots. You need JavaScript enabled to view it.
www.jhamtseswitzerland.org
Tashi and the Monk
Palais des Nations
22 Noveber 2016
17h15 to 19h45
Click here to view flyer.
Sunita's Bio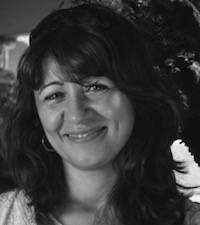 Sunita is an Executive Coach, Trainer and Consultant. She is of Indian origin and was born in London before moving to Geneva in 1992. She has a Psychology background (specialising in Occupational Psychology) and a Post Graduate in the Development and Training of Adults. She also completed a Masters in Ressources Humaines, Coaching et Gestion des Carrières at the University of Geneva.
During her 25 years experience Sunita's drive has always been to help people to do their best and hence led her to create Walk The Talk.
In her free time Sunita is a Mentor for the Branson Center of Entrepreneurship and a proud member of the School in The Cloud Team.
Save
Save
Save
Save
Save
Save
Save
Save
Save
Save
Save
Save
Save
Save
Save
Save
Save
Save
Save
Save
Save
Save
Save
Save
Save
Save
Save
Save
Save