By Sunita Sehmi, Walk The Talk
Susan Anderson has devoted more than 30 years of clinical experience and groundbreaking research in working with victims of abandonment trauma.
Founder of the Abandonment Recovery movement, she is author of four books including Journey from Abandonment to Healing, Taming Your Outer Child, Black Swan: Twelve Lessons of Abandonment Recovery and a WORKBOOK: Journey from Heartbreak to Connection.
"Of all human fears abandonment is the most primal. Left unresolved, this deep personal wound can linger beneath the surface where it undermines self-esteem and interferes in our relationships from within."
Tell us about yourself. I'm a psychotherapist specializing in helping victims of abandonment trauma, as well as other types of loss and heartbreak. I've spent the past 30 years researching and writing about the abandonment and related issues of relationship conflicts, attachment, separation, addiction, grief, and personal growth.
What got you into abandonment and healing? Twenty years into my career as a psychotherapist specializing in abandonment, I had my own traumatic abandonment experience. The love of my life – my marital partner of 20 years, suddenly up and left me for another woman. I felt overwhelming pain and devastation, forcing me to realize that the tools I had been using to help my clients were simply not powerful enough to overcome the lasting effects of this trauma. There was nothing in the literature of psychology or self-help that offered any true remedy, so to help myself and to help others, I began researching new ways to repair abandonment's painful wound. The result is the Five Stages of Abandonment and Recovery.
Tell us more about the retreats you run? Having found a clear path to recovery, I took my program on the road, publishing my first book on the subject and running workshops to share my recovery program with people in need.

Do you have a target audience or are your workshops for anyone? The issue of "abandonment" cast wide net, capturing the attention of anyone who's ever felt a loss or disconnection. My audience consists of both women and a surprising number of men who come from all different socio-economic backgrounds. What they all have in coming is recognizing that abandonment issues have been interfering in their goals, relationships, or the quality of life.
Some of them are suffering the impact of abandonment experiences from childhood; some are in the throes of a current heartbreak or loss; and others are caught up in patterns of self-sabotage stemming from unresolved abandonment from past relationships.
In your opinion what is the path to true happiness? We have a tendency to look outward for our sense of security and love. We sometimes overburden our friends and partners with what may seem like an excessive need to be reassured, to be included, to be accepted. The more we can find these things from within ourselves, the freer, more loving and open we can be in our relationship with others. For people with abandonment issues, self-love doesn't happen by osmosis. There are too many barriers of self-doubt and fear that can get in the way. But there are tools we can practice that allow us to give reassurance, connection, acceptance, and even unconditional love directly to ourselves.
What is the best piece of advice you were ever given? From my father: When life presents you with a minus sign, you can turn it into a plus sign by slashing right through it. I took this to mean, stay positive and be determined.
What's the next challenge for us? Self-sabotage is a huge issue, especially for people with unresolved abandonment issues. We fall into habits of behaviors which are often very hard to break. One such pattern of behavior I call "abandoholism" – which means "addicted to a cycle of abandonment." People with this pattern are only attracted to emotionally unavailable partners (and they lose interest when the person becomes available). My workshops are filled with people struggling with this pattern. But the program helps them overcome it.
What's next for you? I've written a memoir telling of my own abandonment experiences, which has not yet been published.
Reference: Abandonment Recovery Workshops: Overcoming Abandonment and its Aftermath of Self-Sabotaging Patterns (This workshop is for everyone, including professionals who gain experiential training by participating in a workshop)
Recovery and Outer Child movements and author of four books including internationally acclaimed Journey from Abandonment to Healing and Taming your Outer Child.
In this workshop, Susan will present a highly effective program of emotional and spiritual healing that provides the means to reverse the universal wound of abandonment.
Participants will learn:
The five stages of grief specific to abandonment
Exercises that act like physical therapy for the brain – to heal primal abandonment and overcome self-sabotage at each stage
Tools for overcoming Outer Child patterns of self-sabotage and "abandoholism"
A mind / body process called "Akeru" that facilitates personal growth and healing
Biological and chemical processes that underlie emotional responses to loss
Whether you're experiencing a recent break-up, a lingering wound from childhood, or struggling to form a lasting relationship, this workshop helps restore your sense of self and increase your capacity for love and connection.
For more info on her work, visit www.abandonment.net and www.outerchild.net.
Sunita's Bio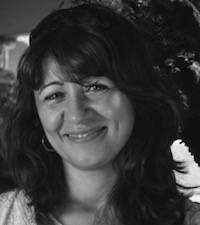 Sunita is an Executive Coach, Trainer and Consultant. She is of Indian origin and was born in London before moving to Geneva in 1992. She has a Psychology background (specialising in Occupational Psychology) and a Post Graduate in the Development and Training of Adults. She also completed a Masters in Ressources Humaines, Coaching et Gestion des Carrières at the University of Geneva.
During her 25 years experience Sunita's drive has always been to help people to do their best and hence led her to create Walk The Talk.
In her free time Sunita is a Mentor for the Branson Center of Entrepreneurship and a proud member of the School in The Cloud Team.
Save
Save
Save
Save
Save
Save
Save
Save
Save