A very Happy New Year to one and all and let's hope it's a good one! To kick off the New Year I have for you a truly wonderful interview with the incredibly talented Tara Swart.
Tara is at the forefront of the application of neuroscience to business. She is a published author of the book "Neuroscience for Leadership Harnessing the Brain Gain Advantage," and has over twenty articles in journals of neuroscience and coaching.
She speaks globally on the brain in business at international conferences, blue chip corporations and at top business schools including Oxford, Stanford and MIT.
I hope you like the interview as much as did.
Enjoy!
Sunita
Sunita: Tell us a little bit about your background, Tara.
Tara: I went to medical school aged 18 then did a PhD in neuroscience. After qualifying from Oxford University I worked as a medical doctor from 2000-2007. Apart from the first year in medicine and surgery I specialised in Psychiatry and worked in South Africa, Australia, Bermuda and West London. I became a business coach in 2008 and am now CEO of The Unlimited Mind, a global neuroscience consultancy for leaders and top teams.
Sunita: What got you into neuroscience?
Tara: At medical school I was drawn to the neuro element of each specialty. Whether it was anatomy, physiology, pharmacology or biochemistry I always found the neuro section the most interesting. The brain seemed to be the CEO of the body.  Although as a junior doctor I did a respiratory medicine job specialising in HIV and a surgical job in vascular, upper gastro-intestinal and breast. Having left medicine and moved to leadership consulting I again found the brain to be the critical element when working with CEOs and their teams.
Sunita: What is neuroscience about and what is it's rising place in leadership?
Tara: Neuroscience is about how the brain works and in business we are most interested in how this applies to leadership stress and resilience, risk-taking and decision-making; harnessing diversity of thinking in teams; creating the conditions for success in organisations; and innovating into the future.
Sunita: So tell us what is your new book about?
Tara: Our book, Neuroscience for Leadership: Harnessing the Brain Gain Advantage, is about how understanding key points around how the brain works can make you a better leader, team player, entrepreneur and person. We went for a holistic approach incorporating physical, mental, emotional and spiritual health and wealth. I was blessed to have two amazing co-authors, Kitty Chisholm and Paul Brown, who brought a multi-disciplinary approach to the content.
Sunita: What are you so passionate about neuroscience and business?
Tara: It seems to me that even though psychology has informed business for decades there is a perceived cut off at the neck and people can tend to underestimate the interplay between mind and body. How you are feeling physically affects your quality of thinking and how you are feeling mentally or emotionally affects chemicals and hormones in your body through the neuro-endocrine system. I am passionate about spreading simple, pragmatic messages based on rigorous and tangible data from brain science that can transform the way people work and live.
Sunita: In your opinion what are the real challenges for leaders?
Tara: Dealing with stress, risk and big decisions, often subject to public scrutiny, are huge issues for the leaders I coach. In Europe, the USA and SE Asia leaders are facing the same basic human issues at untold cost to their health and that of the people they lead.  They are being asked to do more with less, work harder, longer and smarter without burning out and this is becoming unsustainable.
Sunita: How important is sleep for the brain?
Tara: We all know sleep is necessary but the latest neuroscience research is shocking in terms of quite how crucial sleep is for the brain. Disrupted sleep can lead to an apparent IQ loss of 5-8 points the next day. Most of my clients can still operate amazingly well at this level but population norm studies show that a whole nights sleep lost (e.g. a red eye flight) can lead to a standard deviation loss of IQ points and no-one can perform well on that! Longer term issues around disruption of the cleansing of the brain over a 6-8 hour sleep period are that we see more protein plaques and tangles that are pathognomic of dementing diseases such as Alzheimer's or Parkinson's. Research is not yet saying that lack of sleep is causal but I am more concerned about the sleep patterns of my clients since looking more deeply into the mechanics of the glymphatic system.
Sunita: Why is it important to create habits and grow new ones?
Tara: Keeping our brains flexible or "plastic" is key to successful ageing and brain agility at any age. Learning, unlearning and re-learning behaviour patterns and skills keeps our executive functions such as multi-tasking, solving complex problems and creative thinking sharp. Lifelong curiosity and learning encourages a mind-set of growth rather than staying stuck in neural patterns that may no longer be serving us or ensuring our success in the future.
Sunita: What is the best piece of advice you can share with executives?
Tara: Allow time to step back and get perspective. This allows the creative, collaborative pathways of the brain to have free reign rather than staying closed in task-focused mode. Our brains can be amazing resources for us if fed with good nutrition, hydration, oxygen from exercise, rest from sleep and mindfulness exercises and love and trust from our colleagues, friends and families. Left in survival mode however, you could be creating an uphill battle against your physiology, psyche and values which means different things for different people but often results in ill health, disrupted relationships and damaging addictions.
Sunita: What's next for you?
Tara: I love what I do and taking the risk of a major career change in my mid thirties worked out for me but I don't believe I know what the future holds. I try to stay as open minded and flexible as possible to new opportunities. Continuous personal and professional development is deeply important to me. I rely on my mentor, sponsors and coaches to hold me accountable to my goals. This year I'm excited about my book launch and the brain food juice Mind Mylk, which I co-designed with Imbibery London. Further afield I am keen to see where my academic affiliation with MIT leads me and I hope to set up a charitable foundation aimed at improving brain health in business as well as society in general.
Sunita: What's next for us?
Tara: There are millions of dollars of research going into neuroscience in the next decade mostly in the USA and also at CERN in Switzerland - which I would love to visit when I'm next in Switzerland with my biggest FMCG client - so people keep asking what will come out of that. We know that a lot of the research is concentrating on financial risk taking, warfare and competitive sports but have high hopes for research into diseases relating to ageing as we are all going to live longer. The bits that are of interest to business performance are around trans cranial stimulation of brain centres that lead to cognitive benefits and I think it is only a matter of time until we have performance enhancing drugs for the brain for this (called nootropics) because we know that drugs for ADHD and dementia can offer benefits around memory and concentration (but with too many side effects). In the meantime more natural methods such as dietary supplementation, certain types of exercise and mindfulness meditation are gathering momentum more widely. These are topics I am particularly interested in working on with my clients especially in financial services.
"I am passionate about spreading simple, pragmatic messages based on rigorous and tangible data from brain science that can transform the way people work and live." Dr. Tara Swart
References:
Neuroscience for Leadership: Harnessing the Brain Gain Advantage (The Neuroscience of Business) by Tara Swart, Kitty Chisholm, Paul Brown
http://www.amazon.co.uk/Neuroscience-Leadership-Harnessing-Advantage-Business/dp/1137466855/ref=sr_1_1/279-1712040-3010343?s=books&ie=UTF8&qid=1420979404&sr=1-1
Bio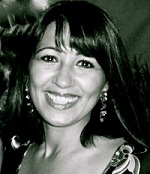 Sunita is an Executive Coach, Trainer and Consultant. She is of Indian origin and was born in London before moving to Geneva in 1992. She has a Psychology background (specialising in Occupational Psychology) and a Post Graduate in the Development and Training of Adults. She also completed a Masters in Ressources Humaines, Coaching et Gestion des Carrières at the University of Geneva.
During her 25 years experience Sunita's drive has always been to help people to do their best and hence led her to create Walk The Talk.
In her free time Sunita is a Mentor for the Branson Center of Entrepreneurship and a proud member of the School in The Cloud Team.