By Rachel Beacher, Journalist
For short haul travel, sometimes the queues at Geneva airport can be longer than your flight. From December, a new airline will offer alternative routes for people travelling between Swiss Romandy and the UK, and a few other European destinations.
Powdair will operate out of the tiny, picturesque airport in Sion, Valais from 11 December. It will run flights between Sion and eight UK, Belgian and Swiss destinations - London City, London Luton, London Southend, Southampton, Bristol, Manchester, Antwerp and Zürich.
It represents a viable alternative for families from the Geneva area who will have already decamped to the mountains, or who have friends and family visiting over the winter and don't want their visitors to waste too much precious skiing time on travelling. The airline's efficiency has yet to be proven, but it is hard to imagine that the queues could be anything like as long as at Geneva because the footfall at Sion airport will be so much smaller.
Powdair's prices are more expensive than most budget airlines – starting at CHF 176 for one way – but they are all-inclusive which means you can bring a suitcase, transport your skis, snowboards or golf clubs, and enjoy an in-flight drink and snack without paying any extra. Transfers to resorts will also be bookable on the website.
The company is billing itself as a 'mountain sports airline'. It will run all year round and is targeted not just at people coming to ski in the region, but also summer tourists, residents and businesspeople.

Zoë Ombler
At the company launch at Sion airport Zoë Ombler, head of commercial, said: "We are really hoping to put Sion on the map as a destination worth visiting in its own right."
She said that because powdair do not own their own aircraft, they can be flexible about the planes they use depending on demand, which gives them a better chance of being successful.
Powdair recently formed an airline group with Danish operator Backbone Aviation, and intends to introduce the new destinations of Chambéry and Innsbruck over the coming winter seasons.
Bookings are already open and there are discounts of 20% for people buying ten return flights between Sion and a chosen destination. There are also discounts for tickets for children under the age of 16.
Powdair is not the only airline interested in Sion Airport. Swiss International Air Lines ran a two-week trial of flights between Sion and London Heathrow last winter, and is planning to run return flights between the two airports on Saturdays in January and February. The flights will be operated by Helvetic Airways.
*This blog first appeared as an article on Living in Sion, a new website in English about Sion and the surrounding area in the Swiss Alps.
27 November Update: According to a recent article on the Living in Sion website, powdair may postpone the start of their flight schedule for this winter season. Click here for more details.
About the author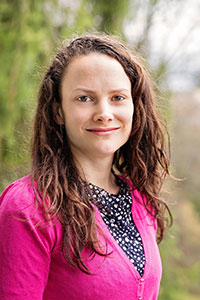 Rachel Beacher is a British journalist who would be ready to backpack around the world tomorrow if she could find an easy way to carry two small and unruly children. She most enjoys travelling to places that are family-friendly, and easily accessible from Geneva. Before becoming an expat in Switzerland, Rachel was a writer and editor for UK newspapers and magazines. She moved to Lausanne in early 2013, speaks passable French, and has been writing travel articles for over 15 years. She is the co-founder of Living In Sion.
Save
Save
Save
Save
Save
Save
Save
Save
Save
Save
Save
Save
Save
Save
Save
Save
Save
Save
Save
Save
Save
Save
Save
Save
Save
Save
Save
Save
Save
Save
Save
Save
Save