By Hiba Giacoletto, Healthwise
Finding healthy food for lunch in Geneva is not always an easy task, especially if you are avoiding gluten, dairy or are vegetarian/vegan.
Here are my seven favourite places for lunch that all have gluten-free, dairy-free and vegan options. Those that serve animal products offer quality, mostly local meat/fish/chicken/eggs.
1. Qibi: Urban Smart Food
Quick, quality food and good value - and in a trendy setting to boot - Qibi serves local and organic food, sourced directly from farmers and other trusted partners. Oh, and did I mention they also have a delivery service and take away?
WHERE:
Rue Kléberg 12, 1201 Genève (near Manor) + 2, Rue de la Mairie (Eaux-Vives)
http://www.qibi.ch
2. I Feel Bio
Delicious, healthy organic food with an original, ever-changing menu, I Feel Bio is healthy food gone gourmet. You can eat on-site on a large communal bar type table, take away or have food delivered to your home or office.
WHERE:
12, rue de la Corraterie, 1204 Genève
www.ifeelbio.com
3. Helveg Café
Geneva's first fully vegan café also has a raw food menu and vegan lifestyle boutique. The restaurant is in a beautiful setting in Champel and also has a selection of regional wines and great desserts. Expect healthy and original fine dining with a price tag to follow.
WHERE:
Avenue de Miremont 31, 1206 Genève
http://www.helveg.ch/
4. Aux Deux Portes
An organic store with a few tables and the daily special, Aux Deux Portes serves delicious and always original local and in-season food that is vegan and satisfying.
WHERE:
rue Schaub 11, 1202 Genève
www.auxdeuxportes.ch
5. Mu Food
Located in the heart of the Pâquis, Mu Food has a cool, urban, slightly grungy vibe. The daily special changes every day and is always hearty vegetarian fare made with local ingredients, often inspired by exotic recipes.
WHERE:
rue de la Navigation 11-13, 1201 Genève
http://www.mu-food.ch
6. Vert Attitude (vegetarian buffet)
A newcomer to Geneva's healthy restaurant options, Vert Attitude is completely vegetarian with gluten and dairy-free options clearly labelled. Situated in a spacious old building in the heart of Eaux-Vives, the buffet offers a wide choice of mouth-watering hot and cold dishes.
WHERE:
Rue du Nant 2, 1207 Genève (Eaux-Vives)
http://www.vertattitude.ch
7. Vital Way
Situated next to Cornavin train station, Vital Way is a great option if you are avoiding gluten or lactose but are craving old favourites like burgers or pizza. They also make delicious fresh vegetable juices.
WHERE:
12, rue de Chantepoulet 1201 Genève
http://vital-way.com
Author's bio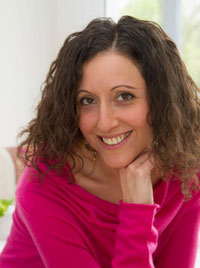 Hiba Giacoletto is a Certified Health Coach from the Institute for Integrative Nutrition (IIN) with a Masters Degree in Psychology
Hiba helps people lose weight, feel more energetic or take control of their eating without diets or deprivation. She believes that no one way of eating or living works for everyone and that it is about experimenting to find what truly works for you. She uses a unique blend of NUTRITION + PSYCHOLOGY + COACHING to help people start trusting their body's wisdom to make food and lifestyle choices that enable them to look and feel their best. She is convinced that regardless of what you might have tried in the past, she can help you get unstuck, overcome self-sabotage behavior and find your mojo!
You can book a FREE 45 minute Health Chat via her website, www.healthwise.ch to find out whether Health Coaching is right for you.
www.healthwise.ch
www.facebook.com/healthwise.ch
www.twitter.com/HibaGiacoletto
www.pinterest.com/healthwisech/