© Alaska Seafood Marketing Institute
By Duncan Reeve, Peak of Wellbeing
Wild Salmon is a great food which feeds the adrenal glands, thyroid gland and pituitary gland. It should be bright pink in colour if it's wild. The paler versions are often farmed. It provides good levels of Vitamin A, E, D, B12 and B6 plus great levels of calcium, potassium and copper. All are vital for healthy skin, teeth, bones, glands and a balanced mood.
It is very high in protein and good Fats, which will ensure energy levels are high all day long.
The high levels of omega 3 oil in salmon is extremely beneficial for people with depression or diseases such as Alzheimer.
There is currently a lot of controversy surrounding omega 3 fish oils. Some say they cause inflammation in the body and some say it reduces inflammation. I have found it has only ever caused inflammation when people are using fish oil supplements. Many fish oil supplements are toxic and contain soya oil plus other fillers. Yes, this will cause inflammation in the body.
My advice is to eat the real deal. Yes we have heavy metals and mercury to consider, but as long as you clean the fish thoroughly before cooking and keep consumption to 2-3 times a week, the benefits will far outweigh the consequences.
It has taken Jennie and I 10 years to find a fish oil we are happy to recommend. Its quality is unmatched. Ask us for details.
If you would like to know more about how to feed your glandular system and which glands in your own body may be struggling, come along to our FREE body shape talks. Sign up to one of our 1 day and ½ day workshops where you can complete a series of questionnaires to find out if you are an Adrenal, Thyroid or Pituitary Type.
Author's bio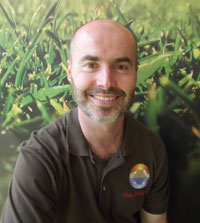 Duncan Reeve is one of the co founders of Peak Of Wellbeing. He has been in the health, fitness and wellbeing industry for over 12 years at varying levels i.e. providing gym floor, personal training, manual therapy and massage, group exercise classes.
Duncan is also a C.H.E.K Practitioner, Corrective Exercise Specialist, Holistic Lifestyle Coach and Golf Performance Specialist, and has trained extensively under the CHEK Training scheme for the last 12 years. He is now part of Team CHEK, teaching and presenting CHEK programmes throughout Europe and the UK. The CHEK system is a 'whole' body approach, which means a practitioner looks at the way an individual moves, breathes, eats, sleeps, thinks and hydrates.
Acclaimed for his passionate and enthusiastic teaching style and willingness to share knowledge, Duncan is an avid golfer and cricketer and works with many sports men and women, including golfers, from professionals to amateurs, as well as designing health and wellbeing programmes for all types of individuals.
He works with clients in Europe and the UK on a one to one basis, in small groups and via workshops, and his specialist areas include:
1. Golf Performance Conditioning
2. Back Pain & Core Strengthening
3. Rehabilitation & Corrective Exercise
Duncan Reeve, Dip. Sports Therapy, Premier Personal Training, Master CHEK Practitioner Level 3, CHEK HLC L3, CMTA and Golf Performance Specialist.