By Dr. Irina Schurov, LiveRight
It may only be May, but the weather already feels like summer! Recently we have been blessed with beautiful sunshine and all of nature is responding with an abundance of blossom, colour and aroma! Many people are enjoying being outside meaning, of course, that the time has come to start thinking about protecting ourselves, and our loved ones, from the active sun by applying a variety of sunscreens. We think we are shielding ourselves and are doing the best for our children when we cover skin with a thick layer of sun cream. However, in truth, this isn't quite the case. I am afraid I have to disappoint you and tell you that, actually, sunscreen is absorbed into the blood within the first few seconds of application. This makes it a huge contributor to general toxicity in the body.
First of all, sunblocks contain toxic ingredients that are endocrine disrupters, which cause many health issues including cancer, hormonal imbalances, neurological issues and behavioural problems in children. For example, many sunscreens contain the ingredient Oxybenzone, a commonly known hormone disruptor that is not recommended for use on children. It has been demonstrated that Oxybenzone has an estrogenic effect and can, therefore, promote the growth of cells, thus causing cancer.
Another harmful impact of Oxybenzone is that, by blocking all vitamin D, a vital contributor to hormone formation in the body, it causes even further endocrine disruption.
One more point to think about is that, at the moment many people, including children, have a chronic deficiency of vitamin D, which is necessary to many vital functions in our body. So, perhaps it is the lack of, rather than the excess, sun exposure that we need to consider as the key problem?
I would also like to mention that sunscreens have a devastating effect on our environment, especially on ocean life, for instance its devastating effect on coral.
Looking at all of this together, I really advise you to reconsider your relationship with the sun! By all means, take care, but benefit from it as much as possible as well!
Author's Bio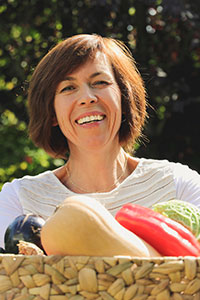 Dr. Irina Schurov is a Nutritional Neuroscientist with a PhD from Cambridge University (UK) and over 20 years' experience in science and health-providing services. She created and founded LiveRight, an initiative to help others through nutrition and wellbeing strategies. By building an educational platform around healthy eating habits, by restoring the relationships between people and food, by supporting your individual circumstances and through personalized coaching in nutrition, she wants to help you and your family achieve the optimal balance between help and life.
Irina focuses especially on children with ASD and related neurological conditions by addressing the connection between gut and brain by detoxifying, nourishing and resetting a whole body biochemical balance. She provides personalized nutritional support to families and an individual DNA nourishing programme for each child in order to maximise their potential in life.
LiveRight