By Sarah Frei, Brillantmont International School
It's that time of year again when exams dominate the horizon of many young people. For them, the next few weeks are synonymous with stress and hard work. Keeping a cool head, sticking to a well-organised revision schedule and taking time out to relax are key to a balanced approach. Read our top tips for exam success here:
Start revision sooner rather than later.
Don't put off exam preparation until you really feel the pressure or your teachers and parents start nagging. By planning ahead and reviewing the materials as you go along, the weeks leading up the exams will be a lot easier. Your confidence will be boosted and you'll be starting from a good place.
Develop study groups.
Your teachers may offer after school study groups covering particular topics or you may choose to set up such a group with your peers. Working together with friends, in person or via What's App, can be a useful way to revise and test each other, as long as you clearly define boundaries (so you don't end up simply chatting!).
Constantly review.
This learning strategy applies to the whole school year and not just to examination time. Whenever you learn something new, go over it at home in the following days to ensure that you have fully understood it. If not, ask you teacher for clarification. If you do this on a regular basis, you won't come across huge chunks of material which you feel unsure about.
Take notes.
The act of writing notes helps us retain information. Notes are essential to revision. Make them as visual as you need, using spider diagrams, mind-maps and workflows in different colours. Whether you use glorious technicolour or simply black and white, clear, condensed notes should provide effective knowledge triggers in all subject areas.
Just ask.
If you don't understand something or you have a doubt, ask your teacher now. There's no need to feel silly or embarrassed. Your teachers are there to help you and they want you to succeed, so if you're feeling lost, ask for help.

The night before.
Get a good night's sleep. There is no point staying up late and arriving at the exam already tired. Don't try to cram last minute because it will make you panic more than anything else. Try to relax and feel confident that you know a lot. Borrow a technique used by sportsmen before an important fixture – visualisation. It may sound a bit silly but trying to picture yourself in the exam room, calmly answering the questions can help a lot and reduce stress levels.
The big day.
There's no point in saying "don't be stressed" because everyone in an exam has some stress and in fact, stress can be healthy to a point. It makes you alert, charged up and ready for action. However, it is important to keep a rein on your stress so it doesn't take over get you blocked.
When you turn over the exam paper, take at least 5 minutes to "feel" the exam. Read ALL the exam paper and note all the sections in which you feel confident. Remember, you will not know everything and you will not get 100%, so don't focus on the questions that trip you up. Everyone will have a few questions like that, so expect it and don't let them stress you out further. Start by answering the questions that you know. This boosts your confidence and helps you face the more challenging questions.
Managing your time correctly is important. Some examinations are very long. Estimate roughly the time you should spend on each section and always be aware of how much time you have left. Planning your answers before writing is crucial as it helps organise your thoughts. Similarly, allowing time at the end to read over your answers allows you to spot silly mistakes and gain extra points.
After an exam.
You may be heading from one exam to another for the next few weeks, but remember that between exams it is important to relax and to try to disconnect, even for just 15 minutes. The inevitable post mortum of the examination just taken isn't always helpful. You may prefer to spend a bit of time alone, collecting your thoughts and focusing on the next task ahead.
Above all, keep a sense of perspective. What's the worst that could happen if you don't do as well as you'd hoped for?
Bio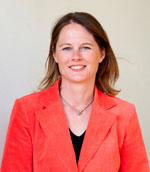 Sarah Frei comes from England. After a BA at UCL followed by an MA at Exeter University, she headed to multilingual Switzerland to put her language skills to use.
In her many years at Brillantmont International School, a day and boarding school in Lausanne with a British IGCSE /A Level programme and an American High School programme for 11-18 year olds, Sarah's roles have considerably evolved, to reflect the fast-moving world in which we live. She started out teaching English language and literature before becoming Head of Marketing and Communication.
Sarah is responsible for all marketing, branding, communication and school events and also looks after the 4000-strong alumni network.
She is excited by the opportunities created by technology not only to communicate with the multicultural, far-flung school community but also to share knowledge and experiences about educational practice. At the heart of all those activities lies the driving force – the desire for each child to develop their full potential.
Save
Save
Save
Save