By Marianne Salem, Lake Leman International School, www.llis.ch
Your child isn't reading at the same level as his or her classmates, or perhaps hasn't as good a grasp of mathematics and science. Is it time to call in the specialists, or track down a tutor and pay for extra classes? We say no. Just like every adult has different abilities, every child is unique and learns at a different pace. It's not about judging your child against the progress of others, rather it's about helping them to find their path to fulfilling their own potential.
Education at its own speed
Some children have a natural aptitude for maths, while others have an affinity for the arts. Yet as parents, we may naturally want them to excel at subjects we believe will suit them best in life, gearing them towards traditional professions in law, medicine, engineering and academia.
However, creativity is becoming increasingly celebrated and interwoven into the modern world. Technology is now synonymous with design and creative innovation. Take for example the late Steve Jobs, co-founder and former CEO of Apple, whose university calligraphy classes shaped his passion for beautiful fonts, inspiring a revolution in computer interfaces.
Jobs himself did not do well at school. At Homestead High School, his GPA was a below-average 2.65 – equivalent to B-C grades. He didn't fare much better at university, dropping out of Reed College in Portland, Oregon, after just six months. Yet he went on to become, well, Steve Jobs.
Einstein was awful at school?!
While it's somewhat of a myth that Albert Einstein was a terrible student, he did in fact fail many non-science subjects – such as history, languages, music and geography – due to the highly regimented 19th-century German education system. Consequently, he failed to gain entrance to the prestigious Federal Polytechnic School in Zurich.
Einstein is an excellent example of how an overly systematised education, with too great a focus on maths and sciences, can be disadvantageous. He said, famously: "education is what remains after one has forgotten what one has learned in school" and "the only thing that interferes with my learning is my education." He was of course speaking about the education he encountered, but many of those principles are still woven into the fabric of traditional schooling systems the world over.
Nurturing talent
The point of all this is, if a child isn't "keeping up", we cannot simply label him or her as slow, or lacking understanding, or blame schools, teachers or parents. Instead we must trust teachers and educators to nurture individual talents, to know how to encourage learning of all disciplines in creative, imaginative and highly engaging ways.
A child who is better at art, dance or poetry, may understand mathematical or scientific principles if explained to them in terms they'll understand – Einstein himself said that "pure mathematics is, in its way, the poetry of logical ideas". Likewise, a budding scientist may discover a love of books through the works of H. G. Wells, leading to an appreciation of classical literature and philosophy.
That's why small class sizes are so important, and 360-degree feedback in which teachers involve parents, the school and the wider community in a child's personalised education. At independent schools such as LLIS, small classes mean teachers can really focus on a child's development. We also teach in both English and French, stimulating young minds even further. This is the true path to high-quality education and a fulfilling experience for everyone.
Author's bio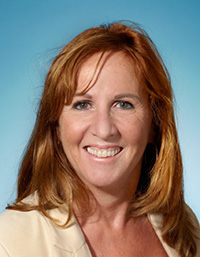 Marianne Salem is the Executive Director of the Lake Leman International School (LLIS) in Morges, Vaud. Founded in 2011, the school offers education to students aged between 3 and 11, with flexible teaching that matches each student's needs and a strong focus on community engagement for both pupils and their families.
In order to accommodate both international and local students, LLIS prioritises teaching of the French language. The co-education of international and local students in the same school has a very positive impact on the integration of international students into the local community and fosters the friendship between Swiss families and families from abroad.

Lake Leman International School, www.llis.ch