By Marianne Salem, Lake Leman International School, www.llis.ch
By focusing on academic testing and grading, are we threatening our children's love of learning? Leading thinkers in education believe so, citing widespread problems at the heart of mainstream and state-led schooling across the world.
What do the experts say?
Sir Anthony Seldon, vice-chancellor of Buckingham University in the UK and former Master of Wellington College, a leading independent school, said that too many schools worldwide had adopted an "exams-factory" approach thereby neglecting students' wellbeing and character development.
"Anybody who says you can reduce the purpose of education to the passing of tests is guilty of adopting that approach… exams and tests matter but they're not all that matters and the problem is they are seen by many to be all-embracing," said Sir Anthony in an Independent.co.uk report.
In what has become one of the most viewed TED presentations, Sir Ken Robinson – who led the British government's 1998 advisory committee on creative and cultural education and was knighted for his achievements – asked the question: "Do schools kill creativity?" (Watch it below or click here to visit his TED.com page.)
In his talk, Sir Ken said that "every education system on Earth has the same hierarchy of subjects" with mathematics and languages at the top, then the humanities, and arts at the bottom. And of the Arts, music and art come first, with drama and dance given the least importance.
"The hierarchy is rooted on two ideas. Number one, that the most useful subjects for work are at the top… and the second is academic ability, which has really come to dominate our view of intelligence," said Sir Ken.
How to think outside the box
But what can schools and parents do about it, and how can we ensure that our children are able to develop fully and with a lifelong thirst for knowledge?
Sir Anthony identified independent schools as taking the lead in preparing students for the 21st century workplace, not through academic attainment alone, but by teaching what are known as "soft" skills. These include creativity, teamwork, empathy, grit, resilience and honesty. Sir Ken also stressed the importance of creativity, which he said comes about through the interaction of different disciplines.
Why are small, independent schools leading the way?
Fortunately, independent schools have greater freedom to choose from educational systems that embrace modern ways of teaching. At LLIS, we've adopted the International Primary Curriculum (IPC) and International Middle Years Curriculum (IMYC), two programmes that hold creativity and independent, individual development in as high regard as academic achievement – very much in keeping with our ethos of providing a well-rounded and high quality education at all times.
We don't believe in squeezing children into categories; we believe in nurturing talents and abilities, at a pace that best suits the individual. We also teach in both English and French to add a vital multilingual dimension. LLIS children are able to think outside the box, to apply creativity to their mathematics, art to their sciences and appreciate the dance of words in their languages.
Author's bio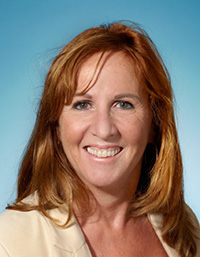 Marianne Salem is the Executive Director of the Lake Leman International School (LLIS) in Morges, Vaud. Founded in 2011, the school offers education to students aged between 3 and 11, with flexible teaching that matches each student's needs and a strong focus on community engagement for both pupils and their families.
In order to accommodate both international and local students, LLIS prioritises teaching of the French language. The co-education of international and local students in the same school has a very positive impact on the integration of international students into the local community and fosters the friendship between Swiss families and families from abroad.

Lake Leman International School, www.llis.ch