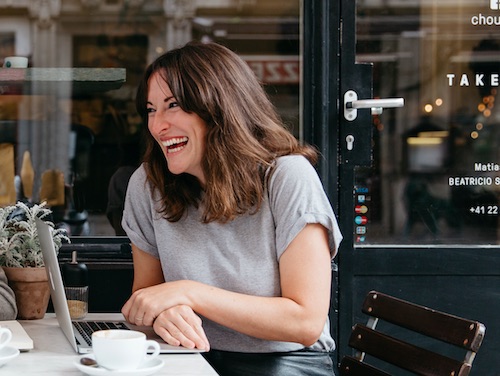 Chloe Minost, singer: photo credit Nicole Hertel
We recently heard about a non-audition pop choir. As someone who sings off tune, singing in a choir, where you can enjoy singing without judgement, like singing in church, sounds like a lot of fun. But for the rest of you out there who are musically-inclined, then this is for you too! Chloe Minost answered some questions for us and has even offered a free taster session to her upcoming Monday evening courses starting on 6 September through www.singgeneva.com.
Why did you start, Chloe? What has been the inspiration?
I love to sing. I've sung all my life, and been a professional singer for nearly 18 years. Having worked with a non-audition pop choir in London for a few years, I really saw the need for a musical activity for adults in Geneva where you can let off steam, have some fun and build a community.
Have you been working on this idea forever?
I started a small singing group for mums/carers of small babies after I had my second child at the end of 2019. I was dying to have a place to meet new people, and sing non baby songs (sorry Nellie the Elephant). I started SING and after the first session realised how much fun it was. Not just singing with others again, but writing the arrangements and recording the songs myself.
What is the biggest obstacle you have had to overcome?
I've been teaching adults privately for a few year in Geneva now, and have been wanting to start a choir for a while. Covid19 put a stop to that but now things have opened again I thought I would go for it.
What are your plans for the future?
I would love to do more than one evening - eventually expanding the choir across different areas of Geneva.
What I would also love to do is organise a concert at the end of each term so everyone can show off what they've worked on. There's nothing like celebrating success and when people are putting themselves out there and opening themselves up to sing, I feel you need to share that.
What is your favorite product you offer and why?
The adult choir - to sing in harmony with others is a beautiful thing.
Chloe admits, "This choir really is open to everyone and anyone! You don't need any experience at all to join. There's no audition, and no sheet music which you have to read as I teach everything by ear. Those that think they cannot sing... try it anyway! With other voices around you, and music tracks, you will be carried away in a sea of sound. ALL VOICES WELCOME... and men don't be afraid: come and join too!"
What others are saying about Chloe
A recent participant highly recommended Chloe to knowitall.ch, "I found Chloe through a webpage in the Autumn of 2019 when I arrived in Geneva. I have never been a good singer and it began to frustrate me that as an adult I didn't have full control of my voice - something so integral to our personal and professional being.
"My goal was to be able to sing some Christmas carols in tune by Christmas and not embarrass myself singing Happy Birthday anymore.
"Whilst Covid really got in the way of lessons during 2020, the initial impact Chloe had was phenomenal, giving me the confidence to play with my voice and practice singing to music I enjoyed.
"Every lesson we have is so much fun, we pick a song we like, normally pop or folk, old and new (Fleetwood Mac, Slow Club, Wilson Phillips). Chloe warms up the voice and briefly and easily prepares any important voice techniques... the sessions are not technical, she teaches through songs and singing itself. It couldn't be more enjoyable to sing songs you wouldn't have thought possible before. I find the sessions restorative and energising.
"Then in 2021 we started a small and informal choir when we were able to get together at my place, this was so much fun! We mostly do pop songs, from Katie Perry's Firework to Elton John's Rocket Man. Chloe ensures we have excellent arrangements and harmonies... we have so much fun, there is no pressure and we have improved so much. It is such a joy to hear the blending of our voices. Our kareoke-game is now on a new level!"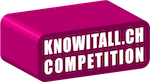 Chloe is kindly offering a taster session (value Fr. 20.-) to one lucky knowitall.ch reader. Just fill out this form and answer this question: Do you need to be a professional singer to participate in this non-audition pop choir?
Only one entry per email is allowed. The competition closes at midnight on Thursday, 2 September 2021. The names of all those submitting correct answers will be placed into the digital hat and the winner's name drawn at random on Friday, 3 September 2021. The winner will be notified by email and their first name will be added to this article after the competition closes.
SING GENEVA sessions are held Monday evenings starting 6 September 2021.
19h-20h30
Full term: Fr. 350.- per person - for those who want to dive right in.
Pay per session: Fr. 35.- per person - for those that can't do the whole term.
Taster session: Fr. 20.- per person - for those first timers who want to test the water.
How it works.
* All payments will be taken through the #herstreet online booking portal.
* Any money spent on a taster or PAYG session will be counted towards full membership if you decide to become a member.
* A full term is 12 weeks of rehearsals with 1 week break in between, starting on the 6 September and ending on the 30 November 2021.
Classes will be held at:
Herstreet
6, rue des Pierres-du-Niton
1207 Genève
Please contact Chloe through her website www.singgeneva.com to find out how you can join one of her upcoming Monday evening classes.
COMPETITION WINNER: Lise