Expat Expo is a prime event for Anglophone community of Switzerland. The event is intended to gather various renowned businesses, organizations, museums, clubs, service providers and buyers together, under one roof. The exhibitors will display their latest goods and valuable services for the English-speaking market of Switzerland. It will provide opportunity to build and promote brand name, create product image, build business contacts with visitors and exhibitors and create future business prospects. The visitors will get chance to see and compare the various products and services, meet face-to-face with industry professionals, learn about various products and gain valuable knowledge abut various brands and services available in the Swiss market. The Expat Expo is a must-attend event for Switzerland's Anglophone residents.
Integrating into a new country can be a daunting process for anyone and Expat-Expo is designed to help the Anglophone community feel quickly at home by showcasing a wide variety of businesses, organisations, museums, clubs and churches from all over Switzerland. In the space of an afternoon, families can find important goods and services such as bankers, doctors, accountants and lawyers, schools and day-care, museums, clubs and churches, even specialty food items. We believe our service contributes greatly to the successful integration of newly arrived families and veteran expats alike and reduces the stresses of integration for expats and their employers.
Come to say "hi" to Know-it-all passport whether you have already purchased your 2011/2012 edition (the pink and black one) or not! Take advantage of the special price of Fr. 35.- instead of Fr. 38.- on the day! We are located at table G12 just near the stairs to the restaurant/bar.
EXPAT EXPO - 6th edition
Palexpo, Halle 7 (the one next to the Arena)
Geneva
Sunday, October 2, 2011
Featuring 160 exhibitors, Expat-Expo is not just for expats! Come to see what the community holds in the way of goods and services such as doctors, accountants and lawyers, schools and day-care, clubs and churches, even specialty food items, books and toys, cosmetics, crafts, and much more. Click here for more information.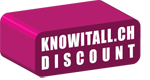 Enjoy an exclusive offer for Know-it-all passport readers at the imported American toy store All for Kids! Fr. 5.- off every Fr. 25.- spent at the ALL FOR KIDS booth (table O1) on October 2nd at the Expat Expo in Geneva. The ALL FOR KIDS catalog offers families in Switzerland with fun learning and creative products in English, that are otherwise hard to find here. Check out their complete selection online at www.allforkids.ch. To take advantage of this offer, simply print out this page and bring it with you to the Expat Expo.
---