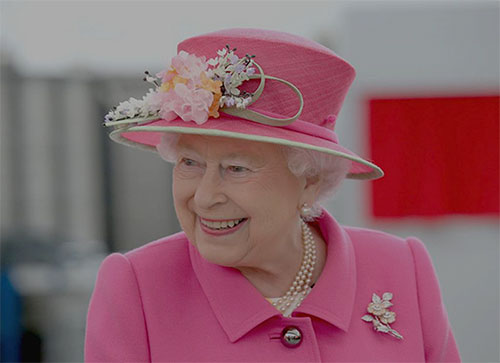 The British Residents' Association (BRA) of Switzerland has invited all citizens of Commonwealth countries to join them at a Garden Party to celebrate HM The Queen's 92nd birthday!
Organized by the Romandie West Region of the BRA, this special event will take place in the magnificent grounds of the Geneva English School in Genthod at 18h30 on Thursday, 21 June.
In addition to BRA members, the Garden Party is expected to include many guests from the British-Swiss Chamber of Commerce Geneva Chapter, Brits in Business, Executives International, the Royal British Legion, the Royal Air Forces Association, the Royal Over-Seas League, the Victoria British Aid Fund and the Rolls Royce Enthusiasts' Club. Now is your chance to join the party too!
The Guest of Honour will be Ambassador Miriam Shearman, Deputy Permanent Representative to the United Nations, who will formally toast the Queen and the Swiss Federal Parliament. The dress code for the occasion will be `smart casual´ or national dress, and decorations may be worn.
Participants will be greeted with a glass of Pimms before proceeding to the spacious lawns backing on to the school and overlooking the lake and mountains where drinks, finger food and entertainment will be provided.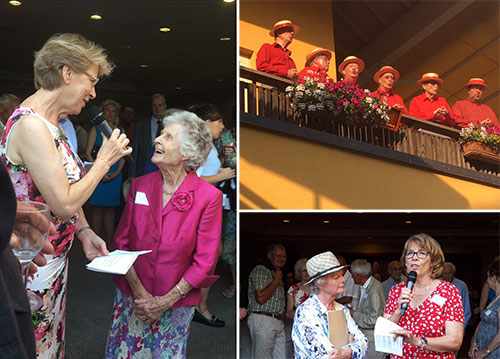 Some photos from last year's Garden Party
There is parking for cars but if you prefer to use public transport you can take the "V" line bus from Cornavin Railway Station, which stops outside the school. There is also a railway station at Creux de Genthod, some 10 minutes away. Just walk up Chemin de la Petite-Voie and then turn right along Route de Malagny.
The Association would like to express its grateful thanks to sponsors of the Garden Party, including British Cheese Centre, Happy Dogs, Crown Plaza Seventy Restaurant, Domaine des Biolles, Jim's British Market, Occitane and Manor Chavannes.
Reserve your place!
To facilitate catering arrangements, it is essential to register your contact details by Friday 15 June with Michael Type, contact details below.
The cost is Fr. 40.- per person (Fr. 35.- for BRA members). Children up to and including 16 years of age are welcome free of charge. Payment options are listed below.
Garden Party to celebrate HM The Queen's 92nd birthday
Geneva English School
Route de Malagny 36
Genthod
Thursday, 21 June 2018, 18h30
For reservations, send your name(s), address, e-mail address and telephone number to:
Michael Type
This email address is being protected from spambots. You need JavaScript enabled to view it.
022 776 24 18
Payment:
Post Office CCP Account No: 17-55708-4
or
IBAN CH38 0900 0000 1705 5708 4.