Are you tired of always trying to organize lifts for your children to get them to school or their extra-curricular activities? With your busy work schedule do you struggle to take elderly or disabled relatives to their daytime appointments? Or do you simply need a reliable taxi service to get you to the airport time?
Founded in 2012, Sweetmobil is a family company, which aims to do all that for you! With a fleet of 7 cars, all equipped to take wheelchairs, the company provides regular transfers for children, and people with reduced mobility, as well as their family and friends, within Vaud and neighboring areas.
Asked how he came to set up such a specialized business with his wife, founder Enriquez Bolivar told knowitall.ch, "I worked for almost twenty years in institutions for disabled adults and children and I always saw that there was a real problem with transportation for this category of people and their families. So I decided to set up my own transportation company helping 3 categories of people: children; persons with reduced mobility; and private individuals or groups of up to 15 people."
He continued, "Our philosophy in all cases is to provide a specialized and tailored service, which is always friendly and on time. Our professional team of certified and qualified drivers has extensive experience with children and disabled people and all our drivers are in possession of the professional driving licenses needed."
Sweetmobil uses vehicles that are equipped with all the necessary types of seats adapted to children of all ages. For disabled people, they have a range of vehicles including 2 mini-buses with automatic lifts for up to 3 wheel chairs, plus 2 other smaller vehicles, adapted for a person in a wheelchair and her/his accompanying person.
So what makes Sweetmobil so special? According to Enriquez, it is the fact that his company has become a one-stop source within the Vaud community, providing transportation for kids, parents, and grandparents at fares lower than you would normally expect with a taxi service. Most of Sweetmobil's clients are working parents that simply don't have time to take their children to school or to their extra-curricular activities, as well as disabled people who need help getting to the hospital, doing a bit of shopping, or socializing with a friend. And, of course, anyone who needs a quick transfer from one place to another without paying a fortune, is welcome to use Sweetmobil's taxi service.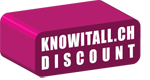 To encourage more people to try out Sweetmobil, Bolivar is offering knowitall.ch readers a 10% discount on the first transport service booked with his company before the end of 2017. Just mention this discount when you phone through with your booking or add a note in the Commentaire field when you make your booking online.
If the discount is not encouragement enough, this is what one client told us about her experience of using Sweetmobil,
"I have known Sweetmobil for more than 5 years and they have helped me with transportation of my children into and out of school as well as to different extracurricular activities. My daughters (13 and 8 today) have always been happy with the good mood and warm welcome of the Sweettmobil drivers. We have always had a punctual service and I would highly recommend to other working mums this additional service that is extremely helpful in our already tough and busy daily agendas."
Sweetmobil
078 637 09 55
www.sweetmobil.com
Save
Save
Save
Save
Save
Save