Special discount for knowitall.ch readers on all bookings made before 31 March 2018
Local entrepreneur, Sophie Robert-Nicoud, will fulfil her lifelong dream to become a full time professional photographer with the launch of her new photography business in 2018.
Called Sofy.ch, her new business will offer a full range of lifestyle photographic services, ranging from maternity and newborn photos through to corporate events and weddings. The emphasis will be on capturing special moments as they happen, using natural light both indoors and outdoors, rather than staged studio shots.
Explaining her speciality to knowitall.ch, Sophie told us, "When my two daughters were born, I had the perfect excuse to fulfil my lifelong passion for photography and create daily memories of them both. However, I soon found that were not keen on posing, and I rapidly developed a special knack for capturing special moments "on the move" in a lifestyle kind of way."
She continued, "These natural photos were so successful that, over the last few years, I have been asked to use the same techniques when capturing the joy in other people's lives, be they young children playing in the garden, or moms-to-be preparing for parenthood. I leave children to play, live and laugh and interact with them constantly. I give advice to moms or brides-to-be to help them feel at ease and relaxed and make sure my clients look as natural as they can possibly be. No studio for me, only natural light either outdoors or at the client's home"
Having given up her work as an administrative coordinator to focus on her new career as a lifestyle photographer with a special focus on people, Sophie will cover most kinds of events like birthday parties, inauguration events, meet-ups, conferences, and weddings. Since she first started taking professional-style photos in 2012 she has covered more than 20 weddings, and met more than 50 families and newborns. Her prices range from Fr. 350.- for shorter sessions through to Fr. 1600.- and above for lengthier wedding events, which involve a lot more work.
Sophie's maternity photographs have been so successful that she will offer a new "maternity bundle" from March 2018, which will give clients the opportunity to have a series of photographs taken of their pregnancy, birth and newborn child.
You can view a comprehensive gallery of Sophie's work on her website at www.sofy.ch. Also featured is an impressive list of testimonials provided by Sophie's previous clients. As with all new businesses featured on our site, knowitall.ch likes to get its own recommendations and this is what one client, Ana, told us about her experience of working with Sophie:
"I could write pages about Sophie and her beautiful photographs. She is a beautiful, kind, sensitive person and those attributes are also present in her work. Sophie has taken family photos for us a few times and she has also taken all the photos on my professional website (www.arcresidential.ch). I couldn't recommend her enough. I treasure the photos she's taken of my family and will definitely make these photo sessions with her a tradition."
Sophie speaks French and English fluently, has a good knowledge of German, and understands Spanish quite well…so is well equipped to serve most people in the expat / international community living in Geneva, Vaud or Valais.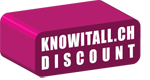 To encourage more people to try out the services of her new business, she is offering knowitall.ch readers a Fr. 20.- discount on any photographic sessions booked before 31 March 2018. Just mention this article on our website when you make your booking with Sophie.
Sofy.ch
Sophie Robert-Nicoud
079 282 4736
This email address is being protected from spambots. You need JavaScript enabled to view it.
www.sofy.ch