Special discount for knowitall.ch readers throughout September and October!
After its success in Geneva, the 2yourdoor delivery service is coming to Lausanne on 1 September 2017! Read what we had to say about the new service when it launched in Geneva earlier this year.
Customers can now choose from dozens of local restaurants and grocery stores in Lausanne city and receive home or office deliveries in less than 40 minutes.
Whatever your need - a family dinner, an office lunch with colleagues, missing ingredients for cooking - just place your order online and 2yourdoor delivery staff will do the rest.
Search by the name of the dish, restaurant or your favorite kitchen - sushi, pizza, burger, Italian, Lebanese, Thai, Chinese, Indian, fast food, etc.
With easy online ordering in 3 clicks, real time tracking, and a secure online payment system, you can now enjoy 2yourdoor convenience every day, even on weekends and holidays from 11h to 21h.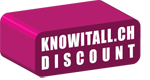 To encourage more people in the Lausanne region to try out their service, 2yourdoor.ch is once again offering knowitall.ch readers a Fr. 5.- reduction on delivery fees on all orders placed before the end of October 2017. Just enter the discount code free5kia when you place your order via the website at https://www.2yourdoor.ch/en/lausanne.
2yourdoor
This email address is being protected from spambots. You need JavaScript enabled to view it.
https://www.2yourdoor.ch/en/lausanne
Save
Save
Save
Save
Save
Save
Save
Save
Save