Following the success of previous promotional offers, knowitall.ch is pleased to announce that we can, once more, offer our readers a special rate when they purchase a Body Pass, the discount scheme which gives members immediate access to 150 of the best spas, institutes and hair salons in Switzerland and neighboring France – all at half price!
For purchases made through the Body Pass website, knowitall.ch readers need only pay Fr. 85.- instead of Fr. 95.- for the "Coffret Cadeau" version of the pass. For app-only purchases made via the App Store or Google Play, the price becomes Fr. 75.-. instead of Fr. 85.-.
The new online prices mean that Body Pass not only makes an ideal treat for yourself - saving you 50% on all further treatments booked with the pass - it also makes a perfect gift for family and friends!
Visit the Body Pass website to see what it includes and how the Smartphone App works to make your bookings. In short, pass holders can expect a 5-star service from each of the centers listed on the website. Body Pass has carefully chosen each partner according to the quality of their treatments, the attractiveness of their surroundings and their professionalism. Thanks to the wide range of treatments offered by their partners, you can pamper all your senses with treatments that meet the most demanding requirements.
A major advantage of the application is the ability to benefit from 365 days membership from the moment you activate your pass, rather than just those days remaining between the day you purchase your pass and the launch of the next pass. With the App, you just have to follow the on-screen instructions on your smartphone to browse available partners and make your booking:
1. Select the establishment of your choice (you can try all the partners once each – that makes approximately 150 treatment sessions at half price!)
2. Choose a treatment from the list proposed.
3. Book your treatment with the establishment by telephone, quoting your membership details.
4. Validate your visit by presenting your smartphone when you arrive for your appointment.
5. Relax and enjoy your treatment.
6. Pay only 50% of the initial value of the treatment.
Claim your discount!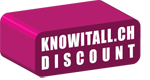 To claim your Fr. 10.- discount, simply enter the "know2017" discount code when you make your purchase, either via the Body Pass website or the two online app stores, App Store and Google Play.
Enjoy!
Body Pass 2017
Cyril Brungger, Directeur
076 441 26 54
This email address is being protected from spambots. You need JavaScript enabled to view it.
www.bodypass.ch
www.facebook.com/bodypass
Save
Save
Save
Save
Save
Save
Save
Save
Save