What if I told you can buy, in the canton of Geneva, Migros and brand products, fresh vegetables and fruit, meat, frozen produce, pet foods, fresh bread, cut flowers, basic hardward, first aid, beauty products, and more on a Sunday? Well, you probably would have to go to Cornavin or the airport to satisfy your needs.
A new Migros shop, Voì Bellevue, hosted as a franchise by Migros, opened last week in Bellevue. It is situated at the new Champ du Château neighborhood next to the Les Tuileries train station. It is very convenient for those in the neighborhood but also for anyone not able to make it to the shops before closing time or on a Sunday. They even are open 1/2 hour before regular Migros opens.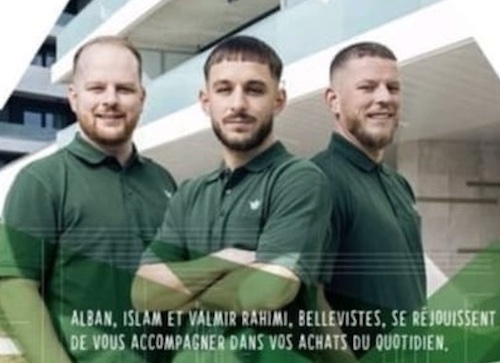 Three brothers are behind this new grocery. Alban, Islam, and Valmir Rahimi are the smiling and very friendly faces you will meet on your next visit.
A quick stop on your way to work is ideal as picnic-size salads and sandwiches are conveniently located as soon as you walk in. Next to the entrance is a coffee machine for those waiting for the train. There is just the right amount of groceries to make it your regular evening or Sunday favorite.
There is a paid parking lot just outside the shop.
VOI BELLEVUE
Chemin des Romelles 17
1293 Bellevue
058 573 52 82
This email address is being protected from spambots. You need JavaScript enabled to view it.
https://www.voi-migrospartner.ch/fr-CH/filialen/voi-voi-bellevue
Monday closed
Tuesday 7h30 - 20h
Wednesday 7h30 - 20h
Thursday 7h30 - 20h
Friday 7h30 - 20h
Saturday 8h - 20h
Sunday 9h - 17h
Special opening hours on Ascension Thursday, 18.05.2023: 9h - 17h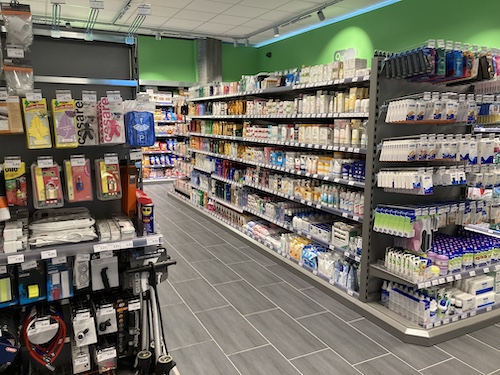 ---
Note this other addresses in Meyrin with different hours and products:
VOI MEYRIN - LES VERGERS
3, place de la Diversité
1217 Meyrin
058 573 52 77
This email address is being protected from spambots. You need JavaScript enabled to view it.
www.voi-migrospartner.ch/fr-CH/filialen/voi-voi-meyrin-les-vergers
Monday 8h - 20h
Tuesday 8h - 20h
Wednesday 8h - 20h
Thursday 8h - 20h
Friday 8h - 20h
Saturday 8h - 19h
Sunday 9h - 17h
Special opening hours on:
Ascension Thursday, 18.05.2023: 9h - 17h
Pentecost Monday, 29.05.2023: 9h - 17h