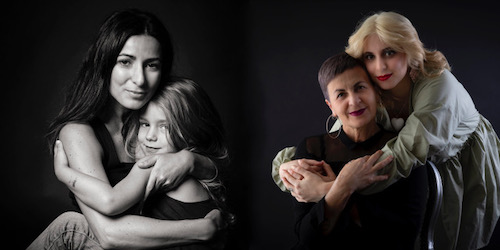 International Woman's Day is 6 March and Elisabeth Fransdonk, EMO-Photo, wanted to do something special. With the pandemic raging at the moment, we were touched by her calmness and willingness to spread images of mothers and daughters embracing. Her offer has limited space, so I would suggest signing up for a space as soon as possible. She is also putting one session up for grabs in a competition... read on.
What does International Woman's Day mean to you?
I have never been a feminist but I have always believed in equal choices. Starting up my business after my daughter was born, a lot of people looked at me as a housewife with a hobby. That made me more determined than ever to be ultra professional and… to succeed! So International Women's Day for me is a shout out to all those ladies who dared to go against the stream and went for their dreams.
How has Covid-19 changed the way your work and what obstacles have you overcome?
Covid-19 has had a major impact on my work, as for so many people. Coming back after battling cancer in 2018 and 2019, I was looking forward to getting back to business as usual.. Well, that didn't happen. I'm trying to be as creative as possible in finding new opportunities and at the same time I put a lot of effort into staying present and visible on social media. Thankfully I have a lot of material to choose from, so where 2021 is a celebration of 15 years of my work as a professional photographer I bring out a retrospective every two weeks or so celebrating 15 years of smiles to remember.
What are your plans for the future?
Cancer has taught me to be grateful for every moment that life gives me, so one of my goals is to not wait too long to fulfill certain dreams that I have carried with me for a while. One of them is to move to the South of Spain while maintaining a base in Switzerland. The other is to keep on making beautiful photos and continue to reconnect people and companies with their stories.
What is your favorite product you offer and why?
I love everything I do, well... almost everything… but portraits are my favorite simply because I love the interaction and the joy that it brings to my clients. The other favorite thing are my workshops where I teach people how to tell their story buying the camera they always have with them, their smartphone. Never thought I would love teaching as much as I do!
Do you have a few clients that can give a quote?
A couple of years ago I had a few clients who agreed to become my ambassadors:
Emile Borrer - Borrer Recruitment: "Elisabeth is a real pleasure to work with, she is generous with her ideas and her insight and really brings out what we aime to communicate to our clients."
Melania Quinn - Leman Events: "Over many years I've watched Elisabeth build her successful business based on her obvious passion for beauty and movement. Her photos are as divers as the photographer herself: sometimes classically elegant and at other times lighthearted and lively. Her art evokes life's pleasure in both professional and private environments. Elisabeth has a natural knack of effortlessly turning the ordinary into the exceptional."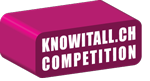 Elisabeth has kindly offered one photo session with 2 prints to one lucky knowitall.ch reader, a Fr. 50.- value (normally priced at Fr. 150.-). Just fill in this form and let us know: How many years has EMO-Photo been around?
Only one entry per email is allowed. The competition closes at midnight on Thursday, 25 February 2021. The names of all those submitting correct answers will be placed into the digital hat and the winner's name drawn at random on Friday, 26 February 2021. The winner will be notified by email and his/her name will be added to this article after the competition closes. The winner will fix a date for the studio session in Servion with EMO-Photo directly.
Studio Emo Photo
Chemin du Moleson 14
1077 Servion
079 749 05 83
This email address is being protected from spambots. You need JavaScript enabled to view it.
emo-photo.com

Mother/Daughter photo sessions will take place:
Saturday, 6 March 2021
Sunday, 7 March 2021
www.emo-photo.com/form/motherdaughters-mini-photo-sessions
COMPETITION WINNER: M A R G A R I T A V A L L E