If you were one of our charming customers at Know-it-all Marketplace these past years, then you will certainly be a big fan of Lanxel Candles! Our candle lady — and we call her— Lotte is currently moving out of her shop premises and sent knowitall.ch a message to let our readers know about her moving sale 50% discount. We took the opportunity to ask Lotte Lanxe a few questions.
Why did you start?
I have always loved candles. It's in my DNA. I grow up in Denmark and candles are part of our lifestyle, with winter setting in from Mid-September and barely no daylight from December to Mid-March we have candles and light in abundance.
What has been the inspiration?
I really struggled to find true natural candles. There's many so-called natural candles on the market but if you look at the small print there's often too many cheap fillers added. I wanted to burn candles that I knew were safe for me and my family. I've made candles for the last 20 years; just for me to enjoy. I was not aware that other people wanted natural scented candles made from super food oils as well! All my candles are made from rapeseed and coconut oils.
Have you been working on this idea forever, or was it something that came to you recently?
When I first realised that other people were looking for the same type of candles as myself, the business start-up was very simple. I signed up for a local artisan market and the rest is history.
What is the biggest obstacle you have had to overcome?
There have been quite a few obstacles. Cash flow is always something I have to look over very carefully. It's very easy to be carried away, buying more products and services then you actually need. I gave myself a very small start-up budget and would then put the profit back into the business in order to expand. I also tested the products very carefully before I invested in packaging such as gift boxes and beautiful business cards. It's amazing what you can do with a label printer! Selling on platforms like Amazon, Etsy, Facebook and Instagram is key for a small business like mine but I often feel like I've been thrown off the bus. Luckily there are services like Fiverr and Upwork.com to help me keep to a budget.
Where do you see this company going?
Times are very challenging at the moment due the worldwide CoVID-19 pandemic. Honestly I feel so blessed that my little dream of a business is surviving and doing well. I really believe in the importance of social responsibility. I have two refugee employees that have been with me from the early days. They work 2 days a week and a little more around the holiday period.
My goal is to create two 30-hour positions for them. They are good hardworking people both of them but sadly with a very basic education level. They love working with the production part of the business and they have become true experts; sometimes telling me how they have found an easier way to makes the candles! So a warehouse large enough to house the three of us and an office is the goal for now. Then I will aim for the next goal!
What are your plans for the future?
I have a candle making kit coming out very shortly and I would like to get into a larger selection of gift products, doing collaborations with some of the many amazing creators I've met. I have something in the pipeline with a Swiss-based organic skincare company, an organic tea company, and another with a ceramic designer and a coffee grower! And an organic luxury pick-me-up bring-me-down candle and room spray gift set. But as I said earlier, the cash flow has to add up before I can venture into new product lines. I know it's boring but it's important right now.
What is your favourite product you offer and why?
I love the frosted 3-wick candle container. It's such a classic design. It fits anything and everyone. When I give someone a Lanxel gift, which is very often, that's the one.
Anything else you think our readers would like to know.
All my candles are made from rapeseed and coconut oil with scent formulated from essential oils and botanicals (a substance obtained from a plant and used typically in medicinal or cosmetic products). When the candle is burning it becomes a delicious massage oil. It is a soothing warm oil for your cuticles, dry hands or feet or as a full body massage for a special treat. 99% of our packaging is recycled and plastic free. I guarantee that the candles are free of paraffin, soy and palm oil. I don't use paraben or useless fillers or coloured dyes. The coconut oil is fair-trade. Furthermore, my candles are cruelty-free and vegan.
I changed to Rapeseed and Coconut wax in February 2020. It makes no difference to the candle and still has the massage effect. But soy is becoming a little controversial due to the deforesting process in South America. My source was grown in Europe but I was happy to change when I found this amazing new wax.
What clients are saying about Lanxel Candles
Lanxel candles are my gift to myself. I don't know anything better that lighting up the candle, leaning back and just enjoy the natural scent filling the room. —Patricia M.
Lotte's candle Lumiere de Lausanne takes me back to my childhood, visiting my grandmother in China. I just love it. —Su Jing S.
I must say Lotte – Bravo. I love your new candle collection and the outstanding natural Kraft gift boxes. Christmas is sorted. Thank you. —Ilona E.
My favorite scents are those with Swiss and Geneva themed names. What great gifts these are: Jet d'Eau, Horloge Fleuri, Swiss Air, Lumière de Lausanne, Bains des Pâquis, and more. — Lisa C.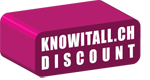 Lanxel is moving location and having a super sale on candles. Save 50% off your online total by using this code at the checkout: LEAVING27. This is a limited time offer while stocks last or by the end of May 2020.
Lanxel Candles
www.lanxel.com