Special rate for our readers on diving courses, including kids, at GO Dive!

Given the popularity of last year's discount to our readers, GO Dive scuba-diving specialists have come up with a package of exclusive offers that is sure to attract the more adventurous holiday-makers amongst you!
a) PADI Open Water Diver qualification
If you're heading off to somewhere exotic this summer and don't want to waste your time learning how to scuba dive when you're there, then you now have the opportunity to get your PADI Open Water Diver qualification before you leave. GO Dive have put aside 3 weeks in July for any knowitall.ch reader wishing to sign up for a 4-day course in a small group of 3 to 4 people for just Fr. 777.- per adult (instead of the standard price of Fr. 878.-) and Fr. 700.- per student aged 12+ years. The following dates are being proposed: 9 - 12 July, 16 - 19 July, or 23 - 26 July 2018. Full course description here: http://www.go-dive.ch/courses/dive-beginners/
To encourage more families with kids to try out scuba diving, GO Dive are also running two special diving options throughout the summer.
b) Discover Diving in Family mornings
Every Wednesday morning throughout August and September (from 9h30 until 13h) a family with 1 to 2 adults and 1 to 3 children aged 12+ (max 4 people) can dive together for the fixed price of Fr. 150.- This is a special offer for our readers - the special family dive price would normally be Fr. 180.- (or Fr. 312.- if paying the standard individual prices). Full course description here: http://www.go-dive.ch/courses/dive-beginners/
c) Buddies Go Dive
Every Monday and Tuesday throughout August, two people aged 12 + can sign up together for this 2-day course to learn to dive on the most basic qualification course, the PADI Scuba Diver for just Fr. 700.-, i.e. Fr. 350.- each instead of the standard price of Fr. 428.- each. This course will provide you with the necessary certification to dive whilst you are away on holiday up to 12 meters deep with a guide. However, if you wish, you also have the opportunity to upgrade to the Open Water Diver course by adding another two days and paying a further Fr. 350.- each. Full course description here: http://www.go-dive.ch/courses/dive-beginners/scuba-diver/
d) 10% discount on other classes and dives
If you don't have the time to commit to any of these options, of if you are already a qualified diver, GO-Dive are also offering our readers 10% discount on any of their standard scuba-diving classes, PADI specialities, or guided dives. So if you've ever wondered what's going on beneath the water's surface on Lake Geneva and would like to explore the hidden depths of the lake, now's your chance!
Full range of PADI Diving Courses
GO Dive offers a comprehensive range of courses for all diver levels, including both private and group lessons for beginner and certified divers, as well as those who want to specialize in a particular area such as underwater photography. You can see the full range of courses on offer here: http://www.go-dive.ch/courses/
GO Dive standard course offers are typically 'all-inclusive', so if you see other dive operators offering cheaper course rates, then you may still have to factor in certification fees, course material, and the renting of diving equipment. If you have your own equipment, then the GO Dive price will be reduced appropriately. So, when you book with GO Dive you can expect to receive:
Full PADI learning kit (depending on the course, this includes PADI books, DVDs,) for you to keep, or alternatively:
PADI E-learning access if applicable for the course (e.g. OWD, AOWD, Rescue Diver and many more)


Full Dive insurance (DAN -Diver's Alert Network) for all student divers
PADI Certification Fee
Face-to-face theory lessons if wanted/needed
Full diving equipment, including mask, snorkel and fins, for the time needed to accomplish the course
All diving tanks - no matter how much needed
Pick-up and bring back service possible on demand (small additional cost).
Organization of everything
GO Dive Log Book (when doing OWD course)
All classes in English language

Local dives
Most of the training sessions and dives start at Hermance beach, which is located 20 minutes away from Geneva. The practice area has a sandy bottom, with a gentle slope towards the lake.
GO Dive founder, Stefan Meincke, told knowitall.ch last year "Depending on weather conditions, the visibility can often be good and there are many interesting things to see, such as small wrecks, and a miniature music band underwater. There is even a motorbike that we can ride underwater, and of course fish! It is wonderful to see pikes hunting their prey, observe large schools of baby perch passing by, or watch crabs defending their territory."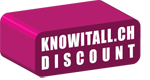 To claim the special rate for options (a), (b), and (c) scroll down to the bottom of this page and select the course which suits you.
To claim the discount on option (d) just select any offer on the GO Dive website and write "KNOWITALL" in the comments field when you make your booking. You won't be able to see the deduction immediately - you will need to pay a down payment at the time of booking, and the discount will be awarded manually when you pay the remaining fee.
If you have any questions about any of GO Dive's services or special offers, you are invited to make direct contact with Stefan, who will be running these courses throughout July and August.
GO Dive
Stefan Meincke
PADI OWSI, MSDT, EFRI #255733
Phone: +33 450706834
Mobile: +33 786888891
This email address is being protected from spambots. You need JavaScript enabled to view it.
www.go-dive.ch
PADI Open Water Diver qualification courses (4 full days PADI certification course)
9 - 12 July; 16 - 19 July; 23 - 26 July (approx 9h30 to 16h30)
Fr. 777.-
http://www.go-dive.ch/courses/dive-beginners/
Discover Diving in Family mornings
Wednesday mornings in August and September (9h30 to 13h)
Fr. 150.- (for up to 2 adults and 2 children aged 12+)
http://www.go-dive.ch/courses/dive-beginners/
Buddies Go Dive (2 full days PADI certification course)
Mondays and Tuesdays in August (approx 9h30 to 16h30)
Fr. 700.- for 2 students aged 12+
http://www.go-dive.ch/courses/dive-beginners/scuba-diver/
Save
Save
Save
Save
Save
Save
Save
Save
Save
Save
Save
Save
Save