Enter our competition to win a double ticket for one of the performances!
The Geneva Amateur Operatic Society (GAOS) will bring a lively performance to the Christmas season again this year!
The ever-popular Sleeping Beauty is this year's traditional British pantomime produced by GAOS, the Geneva Musical Theatre. Nine performances run from 25th November to 4th December 2022 at the Théâtre de Marens in Nyon.
This famous pantomime features the classic fairy tale of Sleeping Beauty, staged of course with a prince and princess, an evil witch and some surprisingly sassy fairies in a large cast of talented children and adults. The energetic singing and dancing are blended with stunning costumes, jokes, and a live band. With rousing participation from the audience, all ages will have a good time.
"We have a remarkable production team and fabulous cast," write Directors Francesca Buttle and April Dalton. "So many people have volunteered during the last few months to make this show possible. The community and camaraderie are evident within GAOS, now in its 51st year, and it really does take a village to build this! We're confident you'll leave the theatre thinking it was the best pantomime dream you've ever had."
The Sleeping Beauty story first appeared in a French book by Charles Perrault in 1697 called La Belle au Bois Dormant. It also appeared in The Brothers Grimm tales called The Little Briar Rose. The first pantomime version was at London's Drury Lane Theatre in 1806 as The Sleeping Beauty - A Grand Legendary Melodrama.
What is a British pantomime?
Traditionally performed at Christmas, panto is a popular form of theatre, incorporating song, dance, slapstick, in-jokes, audience participation and mild suggestive innuendo. Plots are often based on traditional children's stories and fairy tales. Pantomime has combined many elements of theatre throughout its existence, and has survived by adapting. Novelty has always been at the forefront, as it can encompass current affairs within the structured framework. People talk about "traditional" pantomime, but to remain popular, this form of theatre has had to keep its eye firmly on modern trends. By weaving these into its format through current songs and references to current celebrities and local places, panto remains one of the most popular forms of entertainment.
Enter our competition to win a double ticket!
Continuing its long-standing relationship with Know-it-all passport, GAOS have kindly offered our readers the chance to win a double ticket for any performance of the show (value Fr. 70.-).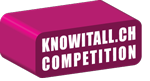 To enter the competition, just fill in this form and answer this question: What anniversary is GAOS celebrating this year?
Only one entry per person and per email is allowed. The competition closes at midnight on Thursday, 17 November 2022. The names of all those submitting correct answers will be placed into the digital hat and the winner's name drawn at random by Friday, 18 November 2022. The winner will be notified by email.
Sleeping Beauty, performed by GAOS
Théâtre de Marens
Rte de Stand 5
1260 Nyon, VD
Showtimes 2022
Friday, 25th November 20:00
Saturday, 26th November 14:00, 19:00
Sunday, 27th November 14:00
Thursday, 1st December 20:00
Friday, 2nd December 20:00
Saturday, 3rd December 14:00, 19:00
Sunday, 4th December 14:00