We love writing articles about entrepreneurs that have found the right balance between work and pleasure. Olivier Dunand founded Changez d'Air in 2000 and after 22 years, is still going strong. We asked him to let us know more about this passion for hiking locally, a bit further afield, and trips around the world!
What has been the inspiration behind Changez d'Air?
I started traveling after I graduated to countries such as Nepal, India, Patagonia, Turkey, Iran, Pakistan, and more... the desire to share the taste of travel associated with the joys of the outdoors quickly arose.
Now I propose day trips locally, overnight trips to destinations a bit further away, and longer trips to India and Morocco.
What has been the inspiration behind Changez d'Air?
The desire for wide open spaces, travel, discoveries and to share them with like-minded people. I speak French and English (even though my website is only in French) and enjoy meeting new people.
What is the newest hike or trip you have added to the Changez d'Air menu?
Calanques - Sainte Victoire et Marseille, a 4-day trip including an initial city walk on arrival followed by 3 days of hiking through the hills and mountains. Click here if you are interested in the upcoming dates of 21-24 November 2022.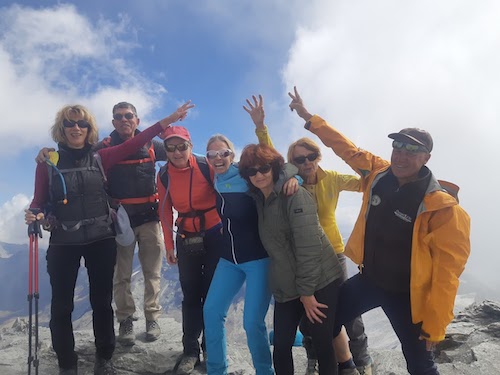 What is the biggest obstacle you have had to overcome to get this company started?
I really have to say that confidence in myself and trusting my choices have been difficult. I initially doubted myself and can now look back on what I have achieved and be proud. The feedback I get from participants has really boosted me and inspired me to continue to challenge myself... and them!
What are your plans for the future?
I am organizing more trips in Europe 2023 to Great Britain and Corsica. The fun part is researching it and finding out the best unseen hikes to make a dynamic group hike.
What is your favorite hike you offer and why?
I enjoy all of them. But if I must choose one, I would say the walking paths of Compostela di Santiago. You really meet all sorts of people, at all levels, and it is a very human and grounding adventure.
Tailor-made hikes
If you are looking for a guide on a specific day and hike, you may inquire with Olivier and he will organize this for you.
Moonlit night walks
The price per person is €35 and includes apéro, snow shoes, and fire torch. With snowshoes in place (if snow), you will hike on the crests of the Salève and around hidden corners of the forest. A delicious aperitif of local products will be organized in an amazing spot. Star gazing and return under the moonlight to share a meal at a restaurant (meal is optional and is at your own expense). Upcoming dates for these are held on:
10 December 2022
7 January 2023
3 February 2023
4 March 2023
Check this link to reserve your space.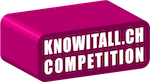 Olivier is kindly offering 1 lucky knowitall.ch reader a pair of tickets for a stunning full moon night walk including snow shoe rental, apéro, and fire torch (check calendar for dates (value €70.-/2 people)). Just fill out this form and answer this question: In what year did Olivier start Changez d'Air?
Only one entry per email is allowed. The competition closes at midnight on Thursday, 10 November 2022. The names of all those submitting correct answers will be placed into the digital hat and the winner's name drawn at random on Friday, 11 November 2022. The winner will be notified by email. No cash equivalent of prizes is permitted.
Changez d'Air
Olivier Dunand
10, rue du Gd Pont
74270 Frangy, France
Telephone +33 450 27 98 21
Mobile +33 637 61 16 80
https://www.changezdair.com
This email address is being protected from spambots. You need JavaScript enabled to view it.