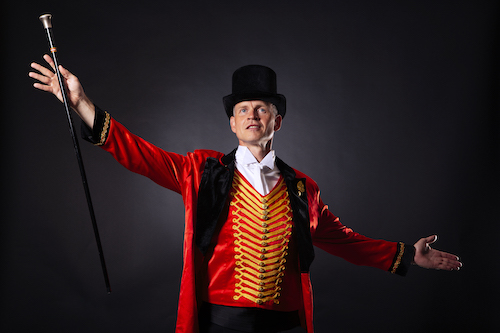 Casper Edmonds is Barnum in The Greatest Showman
Founded in 1972, GAOS (Geneva Amateur Operatic Society) is celebrating their 50th anniversary! To mark this milestone, GAOS is staging a unique show 17-19 June 2022, "A Night at the Musicals", with a very festive ambiance for all ages. They are kindly offering a pair of tickets to one of our readers! Please read down to participate in the draw.
They will perform 30 hit songs from 14 recent Broadway and West End shows which the society has not yet staged. The cast is comprised of 45 adults and children; they will sing, dance, and bring the show to life in their own special way.
Extracts include songs and actions from:
Les Misérables
Wicked
The Lion King
Phantom of the Opera
Jesus Christ Superstar
A Chorus Line
Come From Away
The Book of Mormon
Andrew Lloyd Webber's Cinderella
Annie
Frozen
Matilda
Chelsea Middleton and Steve Ash lead The Phantom of the Opera
Director Steve Pavis says, "I have literally been both humbled and blown away by the talent that has come forward to be a part of this show – including 10 new cast members. Those on stage are supported by experienced lighting, sound, and projection teams, and backed by makers of some 100 costumes, and incredible set constructors. They are justifiably proud of four 3.5 meter high, 3-sided "toblerones" which fluidly move and rotate to create impressive scene changes.
"The audience, of all ages, will be transported into the realms of each show's story. With such a wide variety of music, its hard to predict which song one might be humming when leaving the theatre. But I'm sure the songs will be playing in your head."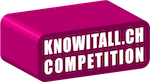 GAOS is kindly offering one lucky knowitall.ch reader a pair of tickets to see A Night at the Musicals at the Théâtre de Marens in Nyon (a Fr. 70.- value). Just fill out this form and answer this question: Which anniversary is GAOS celebrating this year?
Only one entry per email is allowed. The competition closes at midnight on Thursday, 9 June 2022. The names of all those submitting correct answers will be placed into the digital hat and the winner's name drawn at random on Friday, 10 June 2022. The winner will be notified by email. No cash equivalent of prizes is permitted.
Performance times:
Friday, 17 June 2022: 20h
Saturday, 18 June 2022: 14h and 20h
Sunday, 19 June 2022: 14h
Tickets: www.gaos.ch
A Night at the Musicals
GAOS – Geneva Musical Theatre
Held at: Théâtre de Marens
Route du Stand 5
1260 Nyon