How exciting that the theaters and social events are back... albeit with Covid-19 restrictions. GAOS, Geneva Amateur Operatic Society's chairman, Edward Brown, explains more about their upcoming show, Little Shop of Horrors. Read on to find out how to enter our competition or reserve your tickets before they are sold out.
Overview
Nerdy florist Seymour encounters a strange and interesting plant, which brings him fame, fortune and romance. However, it's not long before the R&B singing plant unveils its insatiable thirst for blood! Can he beat the odds, rescue the love of his life and save the world? Find out in this 1960s Motown and doo-wop inspired comedy musical.
What is the biggest obstacle you have had to overcome to get the show on the road?
It is hard to believe that it has been nearly two years since auditions were held and rehearsals got underway.
The uncertainties of the pandemic – which still linger to this day – forced us to postpone the show on three occasions.
The resilience of the entire production team - more than 40 people - cannot be understated. Their motivation, flexibility and willingness to keep going despite the various twists and turns is to be commended.
I'm sure the show will run shivers up your spine not solely because of the superb set design, the sound and lighting, underpinned by the doo-wop music – but by reflecting on the theme – an unknown organism that takes over the world with deadly repercussions. The plant, built by our own people, with its dancing tentacles is an achievement of artistic and engineering skills that few societies such as ours can match.
What has been the inspiration behind doing this play?
It has become an American classic with a cult following with success on Broadway and in the West End, and it continues to play around the world. A second film version is in the works.
What future shows should we look forward to?
Our next show will be a traditional British pantomime, this time Cinderella by Alan Frayne. The show has already been cast, from a large number of auditionees. 26 November to 5 December 2021, at Théâtre Marens, Nyon.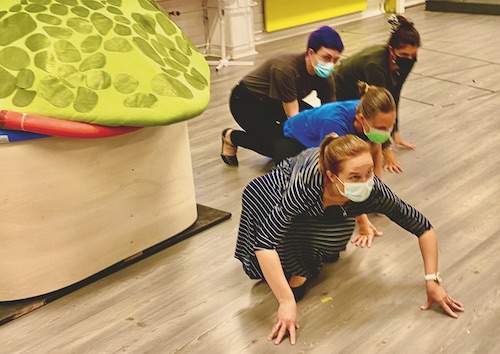 Who is your favorite character and why?
Audrey II - the plant - is a genuinely unique character. While not exactly likeable, the unseen team who bring her to life are impressive.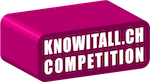 GAOS is kindly offering two knowitall.ch readers a pair of tickets for the opening night on Thursday, 16 September 2021 (value per pair Fr. 78.-). Just fill out this form and answer this question: What is the name of the plant?
Only one entry per email is allowed. The competition closes at midnight on Thursday, 9 September 2021. The names of all those submitting correct answers will be placed into the digital hat and the winners' name drawn at random on Friday, 10 September 2021. The winners will be notified by email and their initials will be added to this article after the competition closes.
Little Shop of Horrors
Théâtre de Marens
Route du Stand 5
1260 Nyon
Tickets Fr. 29.- to Fr. 39.-
Thursday, 16 September: 20h
Friday, 17 September: 20h
Saturday, 18 September: 14h, 20h
Sunday, 19 September: 14h
CONGRATULATIONS TO THE COMPETITION WINNERS: O. D. and J. S.