We were recently contacted by Moez Annabi about an event he is organizing entitled Firefly Festival. This first edition is taking place on the 17 and 18 September 2021 in Chambésy, Geneva.
We asked Moez a few questions to know more about this inclusif 2-day event made for people of all ages. He explained that his mission is to celebrate the city's diversity and to share this joyous occasion with everyone after the terrible year and a half we've all been through.
Why did you start? What has been the inspiration?
The festival was initiated by myself and 3 friends whilst we were on holiday in Egypt by the Red Sea. We were in the middle of a pandemic and the future appeared more and more uncertain. Despite our doubts, we felt inspired to do something positive for each other and for our community in Geneva.
Have you been working on this idea forever?
It came to us recently. We started working on the festival in April 2021.
What is the biggest obstacle you have had to overcome?
The pandemic was a new challenge, not only for us, but for the entire world. The festival industry is already a difficult business to succeed in and has now become even more challenging due to all the new restraints caused by the pandemic.
What are your plans for the future?
We already have our eye on next year's edition, and hopefully our association will be involved in other projects to come.
Anything else you think our readers would like to know.
Entertainment for kids, such as Circus arts initiation by Cirquenbulle. Others surprises to be announced!
Eco-market: Bubble Ethnic presents the diversity of local durable creations (fashion, accessories, healthcare, objects, etc...)
Foodtrucks, bar and refreshment stand
Tent: Structures Nature de Mamajah
The most ideal was to access the festival is by public transport (bus 20, Léman Express train) or bike and the site is 6 minutes away from the United Nations.
The program:
Friday, 17 September 2021, 12h-midnight
12h00: Straight Sound (Reggae/Dub)
15h00: Mah'Mood (Boogie / Funk / Groove)
17h00: Desir (Baile / Afro / Reggaeton / Hip-Hop)
18h30: Pavillon (Live electronic)
19h30: Hofmann (Deep House)
21h30: Jimmy El Lungo (Paradise Garage)​
Saturday, 18 September 2021, 11h-midnight
11h00: Estebahn (Electronic chill / New Wave)
13h00: Dj F (World / Groove / Funk)
16h00: Fanfare Revuelta (Live)
17h00: Obaya Batucadà (Percussions Live)
18h00: Anita Kirppis (Reggaeton / Dembow / Bass music)
20h00: Mirlaqi (Spatial House Live)
22h00: Ramin & Reda (Various electronic)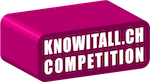 Moez is kindly offering one lucky knowitall.ch reader a pair of weekend tickets (value Fr. 60.-/2 people). Just fill out this form and answer this question: How many editions of the Firefly Festivals have there been?
Only one entry per email is allowed. The competition closes at midnight on Tuesday, 14 September 2021. The names of all those submitting correct answers will be placed into the digital hat and the winner's name drawn at random on Wednesday, 15 September 2021. The winner will be notified by email and their initials will be added to this article after the competition closes.
COMPETITION WINNER: B. W.-L.
Firefly Festival
1292 Chambésy
https://fireflyfestival.ch
17 September 2021, 12h-24h
18 September 2021, 11h-24h
Tickets:
Fr. 10.-/under age 25
Fr. 20.-/day
Fr. 30.-/2 days
Free for under age 12
Photo credits: Lisa Cirieco