Recently opened indoor mini-golf bar, Rollers, was imagined by Gareth Rigby, a former banker seeking a creative project. Gareth's background started in St Andrew's, notorious for golf, where he went on to work in the film industry before moving on to banking. The latter brought him to Geneva and he decided to make a break from the corporate world and open a mini-golf with a movie theme, the perfect combination of his experiences!
The logo, Rollers, features the obvious golf ball but altered to become a cocktail glass with a tee stem, a wedge of lemon has been replaced by a movie reel, and the cocktail umbrella has been imagined as the golf flag! Gareth explains further, "The actual name of Rollers itself is a play on words of the rolling ball and the rolling film roll."
Gareth admits that opening Rollers was not as smooth as a ball rolling on the green, "Convincing stakeholders — local authorities, landlords, construction workers, — that the idea of a mini-golf cocktail bar was a viable one was one of the biggest obstacles I had to overcome! It is a completely new concept to Switzerland so I was met with a lot of sceptical faces or non-responses in the early days."
We asked Gareth which one of the holes is his favorite, "That's like asking which is my favorite child! But that's a boring answer so I'll admit that I think it's Whack to the Future. Not just for the terrible pun name but for the way the hole represents the main elements of the film directly integrated in a fun way into the game play."
The drinks have also been integrated into the imaginative spirit of Rollers. You will find classic cocktails with a small spin. Original Rollers cocktails include When Haribo met Sally complete with real Haribo sweet toppings! Gareth admits "Also, being Scottish, I couldn't resist creating an original Irn Bru and whisky cocktail - Bruheart! Four-player sharing pitchers contain a bonus 5th measure in case of thirsty caddies!" There is also a selection of wines, beers, and soft drinks for the not-so-adventurous. And if you are hungry, there are some savory snacks including hot dogs with, of course, original toppings such as Swiss Fondue cheese.
Typically attracted to Rollers is the 18-45 age range but families with children from age 5 will enjoy the earlier opening hours. Note: Over 18s only from 20h.
Each of the 12 mini-golf holes bears a movie reference, examples are 50 Shades of Green or Whack to the Future. Fun golf visors are available for team-building free-of-charge and are also avaibable for purchase as a useful souvenir! A winner's podium is available for that all-important champion's photo opportunity at the end of the game.
Rollers is accessible directly from street level. Situated in an old night club, the space is perfect all year round... air conditioned in the hot months, and dry and warm in the cold! The seasonal iced cocktails, milkshakes, and cocktail ice lollies will also entice those seeking a cool drink! Rollers is the ideal venue for birthday parties, team-building events, client entertaining, festive celebrations, or simply an original night out with friends.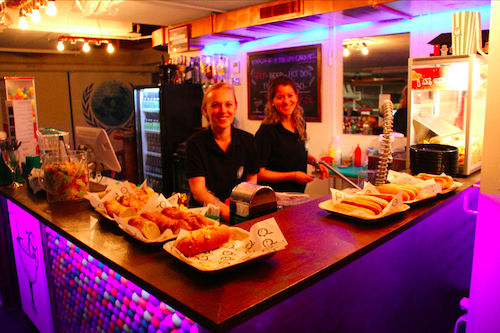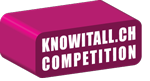 Gareth has generously offered a double ticket worth Fr. 40.- to one lucky person to be used by 31.08.2019! Click here for competition form and answer this question: How many mini-golf holes are available at Rollers?
Only one entry per person and per email is allowed. The competition closes at midnight on Tuesday, 18 June 2019. The names of all those submitting correct answers will be placed into the digital hat and the winner's names drawn at random on Wednesday, 19 June 2019. The winner will be notified by email and their name will be added to this article after the competition closes.
Rollers
Mini-Golf Bar
4, ruelle des Templiers
1207 Genève
078 410 11 48
This email address is being protected from spambots. You need JavaScript enabled to view it.
https://www.rollersgolf.com
Opening hours
Tuesday, Wednesday, Sunday noon through 23h
Thursday through Saturday noon through 01h
Please note - advance online reservations only, weekdays between noon and 17h.
Under 13s must be accompanied by an adult.
Over 18s only from 20h.
CONGRATULATIONS: Sara Olson who won the double ticket!