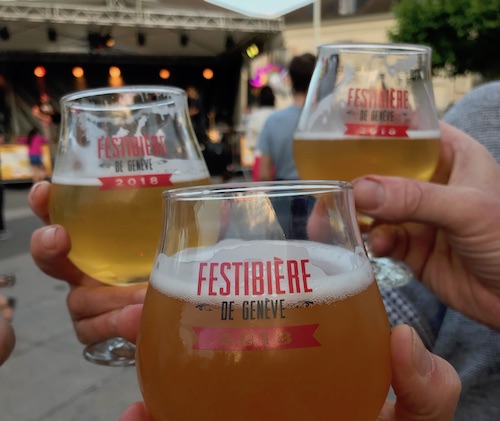 From Thursday 13 June to Saturday 15 June, the Place de Sardaigne in Carouge will once again be "the place to be" as the Festibière de Genève will be back for its third edition. This is the biggest open air festival of locally-produced craft beer and features 25 different craft brewers from the region and over 150 different beers to try!
Bartis – Valais
Bière du Lac – Genève
Fri-Mousse – Fribourg
La Cave – Genève
SuissEcosse – Vaud / Scotland
BUG (Brasserie Urbaine Genevoise) – Genève
BFM – Jura
Totally Beer – Genève
Gonzo – Vaud
Brasserie du Plombier – Genève
Baladin (Vieffe) – Ticino / Italy
Schori's Beer – Genève
Gotan Craftbeer – Genève
Brasserie des Murailles – Genève
Cap'Taine Mousse – Vaud
Père Jakob – Genève
L'Apaisée – Genève
Brasserie du Pendule – Genève
La Meltingpote – Genève
Brasserie du Mât – Genève
Brasserie des cinq Communes – Genève
Brasserie du Baril – Genève
and a few more!
LIVE MUSIC - GREAT FOOD
But that's not all: there will be live music each night, featuring local bands like Full Blast, The Lucille Blues Band, and The Square Brackets as well as great international foods at the 8 different food trucks.
FREE ENTRY – ORDER IN ADVANCE TO GET YOUR GLASS
Entry to the festival is free. To access the tasting, you need to buy a glass and tokens. There will only be a limited number of 2019 Festibière glasses, so to ensure you get your souvenir glass, buy your glass in advance through the website. Last year's glasses sold out very early, so make sure to order soon!
VIP BEER GARDEN AND PRIVATE TASTING
Returning this year is the VIP Beer garden for corporations, sponsors, members, and those who wish to book the area to bring friends or guests. You can also arrange a private tasting with the beer expert who will guide your group through a variety of different beers.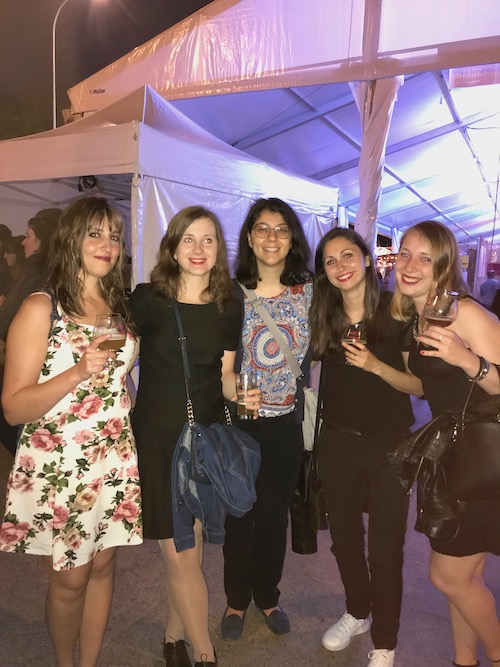 OPENING NIGHT THURSDAY IS LADIES' NIGHT
Thursday, 13 June will be "Ladies' Night" at Festibière with a variety of different activities, offers, great prizes for the ladies, and two great girl bands! So get a group of friends together, and enjoy a girls' night out, listening to great music and enjoying unique beers. You can even get a group together and book a table in the VIP area. Contact: This email address is being protected from spambots. You need JavaScript enabled to view it. to book a VIP table or private tasting.
VOLUNTEER AT FESTIBIERE
The organizing committee is looking for more volunteers who wish to join the dynamic group and be part of this super fun event! If you are interested in volunteering just send an email to This email address is being protected from spambots. You need JavaScript enabled to view it.
WIN YOUR FREE SOUVENIR GLASS and TASTING TOKENS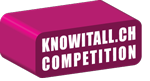 Win a limited edition Festibière glass at the Festibière de Genève with 12 tokens to use on any (or all) of the 3 nights at Festibière (value of Fr. 20.-), taking place between 13 and 15 June 2019. The competition closes at midnight on Tuesday, 11 June 2019. Just one entry per person and per email address allowed. The names of all those submitting correct answers will be placed into the digital hat and the winners' name drawn at random on Wednesday, 12 June 2019.
Click here to fill out the competition form; to enter you need to answer the following: Name one of the music bands playing at Festibière this year.
And if you like and share the Festibière FaceBook page – you can win a chance for a second glass!
Festibière de Genève
13-15 June 2019
Place de Sardaigne
1227 Carouge
Thursday, 13 June: 17h-midnight, Official Opening and Ladies' Night
Friday, 14 June: 17h-02h, Blues and Rock
Saturday, 15 June: 15h - 2h, Live music till the end!
CONGRATULATIONS TO THE WINNER OF THE COMPETITION: JASON MADDIX