10% discount on your first order when you quote knowitall.ch!
An empty fridge is a common source of stress, not just for stay-at-home parents, but also those who lead busy lives at work. If you happen to be a working mother or father as well, then it can be a real challenge to keep your fridge stocked with the right ingredients for a healthy, varied and balanced diet. Not only do you have to find the time to buy the food, but then you have to set aside yet more time to cook it when you get home!
Which is why two working mothers from Geneva, Marica Serio and Samantha Meregalli, came up with the idea of Food Attitude – a new concept where you can have delicious, ready-made, healthy and gourmet meals delivered directly to your home or office!
With dishes being prepared in their chef's kitchen from Monday to Friday, it is possible to order a different main dish for lunch or dinner every day, as well as a soup, and natural beverages, not to mention their delicious sweet treats, free of refined sugar – more about those later!
Given the importance attached to having a varied diet, meals are planned on a weekly basis so clients can choose from up to five different main meals over a one-week period! At the time of writing, clients had the option to choose from daily classics which included:
Pasta salad with pesto, bacon, avocado, cashew nuts & arucola
Soup: Cucumber & Granny Smith smoothie
Tonic Detox water
Organic Peach, Apricot & Hibiscus Herbal Tea
Lemon & Coconut Vibes Bliss Balls
And then a different main meal every day, which included:
Monday: Buddha Bowl or Salad Bowl
Tuesday: Chicken skewers with a homemade peanut-butter-free satay sauce
Wednesday: Beef keftas, reduced tomato sauce, rolled with courgette strips & basil flavoured quinoa salad
Thursday: Crispy eggplant & pesto burger with a green vegetable salad
Friday: Salmon with a coriander & cumin pesto, chickpea & broad bean salad

Two delivery times, morning and early evening
All dishes are delivered in Geneva by bike. They are supplied cold so that clients can receive their meal wherever they wish – at work, on their doorstep, in their letter box, or with the concierge - and then reheat later. Two delivery times are possible:
Morning (11h – 12h30)
Early evening (18h – 19h30)
Orders need to be placed before 11h for the morning delivery and before 18h for the evening delivery. Adults and child portions are available and prices include free delivery within certain zones depending on the size of your order. There is no minimum order to have free delivery within the postcode zones: 1204, 1207, 1208.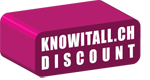 To encourage more people to try out their service, Marica and Samantha are offering knowitall.ch readers 10% discount on their first order, which needs to be placed via email (This email address is being protected from spambots. You need JavaScript enabled to view it.) with a reference to knowitall.ch, before 31 December 2018. You will then have the option to pay by cash at delivery or by payment slip. All subsequent orders should then be placed via the website.
Sweet Attitude Bliss Balls
In addition to your special discount, all new customers receive a complimentary portion of Food Attitude's sweet treats, called Bliss Balls. So popular have these healthy little treats become that Marica and Samantha have now created a new brand just for them, called Sweet Attitude!
Born out of the need for customers to treat themselves with something sweet without giving up a healthy and well balanced diet, Sweet Attitude Bliss Balls are gluten-free, irresistible and addictive!
Totally dairy-free, and made with 100% natural raw ingredients without any added refined sugar or animal protein, the balls come in many different flavors, which combine sweetness, deliciousness and healthy nutritional benefits! Ingredients range from almonds, dates, and hazelnuts, through to chia seeds, coconut and cocoa, and much more!
Sweet Attitude Bliss Balls can be ordered separately from the Sweet Attitude website at www.sweetattitude.ch. At the time of writing you can choose from 19 different varieties including: luxury coco nuts; matcha matcha; raw chocolate play date; cha cha chai, coconut cream pie; lemon and coconut vibes; chocolate cherry lollipop; cinnamon candy apple, urban chocolate almond; very cranberry; maple and walnut treasure; maple doughnut; almond joy; happy apricot; mint chocolate cookie; salted caramel wonder; golden turmeric; peanut butter cookie dough; and mochacino!
With all the talk in the media about avoiding sugar, how can these delicious balls be so healthy for you? Marica and Samanatha told us:
"Our Bliss Balls are rich in oligo nutrients, and can make up for some of your essential-nutrient daily intake. Significantly, they don't make your blood sugar level peak as they are refined-sugar free, and get their irresistible sweet taste only from natural sweeteners. Since they provide you with a constant and healthy energy intake, we think they are the best way to satisfy your sweet cravings and nourish your body!"
Sweet Attitude Bliss Balls are perfect as a snack with your tea or coffee, or to end up your meal on a sweet note without feeling guilty. They are also a wonderful snack for children, especially at school providing you choose the nut-free varieties for those establishments which have a nut-free policy.
Prices vary from Fr. 2.- for a single Bliss Ball, up to Fr. 24.- for a pack of 16. You can pick and choose flavors for each box, so for a full gourmet experience you can sample 16 of the 19 different varieties available in one box!
For more information on prices and delivery options, visit the website at www.sweetattitude.ch.
Food Attitude
www.foodattitude.ch
This email address is being protected from spambots. You need JavaScript enabled to view it.
Sweet Attitude
www.sweetattitude.ch
This email address is being protected from spambots. You need JavaScript enabled to view it.