Les Pierogi Restaurant Geneva. Photo credit: Instagram @MichalGrupa
Have you ever eaten a pierogi? This Polish dumpling is the vessel to carry a variety of meats, vegetables, or cheeses! Every country has a version it seems: The Italians have ravioli, the Indians have samosas, the Spanish have empanadas, the Portuguese have papas rellena, the Brazilians have coxinha, the Germans have Knödel, the Chinese have wontons, and the Greek have Koulakli Manti. I could go on and on with a list but my mouth is watering thinking about all these delicious stuffed dumplings!
In broad terms, dumplings consist of dough wrapped around a filling or just made one dimensional with plain dough. The dough is usually made from bread, flour, or potatoes, and can be filled with meat, fish, cheese, vegetables, fruits, or sweets. Dumplings can be baked, boiled, fried, or steamed. Don't get them mixed up when the exterior is made of rice or meat and stuffed with a contrasting food, as this is not classified as a dumpling (refering to the Italian arancini di riso or the Turkish kibbeh).
Les Pierogi Restaurant Geneva. Photo credit: Instagram @MichalGrupa
Back to the pierogi... the objective of this article. I don't think I would have ever found Les Pierogi Polish Restaurant by simply walking by. With the power of social media and Instagram, whether I want to believe it or not, is how I came to know about it. This "buvette-turned-restaurant" has 3 indoor tables and one outside. It is situated at a sports center with its only advantage being the free covered parking. If it wasn't for Monika's handmade pierogis, this place wouldn't have lasted a minute.
Upon entering this tiny eatery, I was immediately greeted with a big smile from Marek, who let me choose one of the 3 indoor tables; weather-permitting they can even seat 18 people at the tall tables outside. I asked if I could peek at Monika forming her parcels of meat-filled dumplings. It was obvious that she had done this a million times before as the ease and precision was impressive.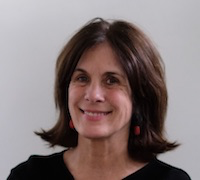 The countertop revealed ghostly rings of flour where Monika had cut her dough circles... obviously done in the traditional way like my grandmother would have done when cutting biscuits... with a simple glass! Not a fancy chef-y stainless steel purpose-bought cutter, but just an upside-down glass! I was immediately sure that the love invested in this homemade, simple comfort food was on the way to my hungry belly.
Marek explained that they have been open for 5 years, 3 of them selling Polish food. The road to success has been an uphill struggle, but they are happy with this venture as they are doing it as a couple. Monika's daughter, Julia, is already grown so the time was right and this business opportunity was ripe; she is on hand to assist with big events too.
Both Monika and Marek admire each other. On a recent holiday, Marek asked Monika what she was doing with her hands, that seemed to be making little movements. She realized that her hands were making imaginary pierogis! They both had a good laugh about it instead of complaining and this is the kind of dedication that clients see. Marek proudly told me that Monika had made some 3,000 pierogis before Christmas!
They obviously know what works and what doesn't. They have a variety of traditional, delicious, pierogis on the menu but have a daily special as well. Today's variety was pierogi stuffed with duck; not a classic stuffing, but something to please the non-Polish population. Conventional pierogis are stuffed with cabbage, meat, or cheese. Monika admitted, "Some of our ingredients must be imported from Poland as we really want to keep the flavors of the home country, especially the ones stuffed with cheese. You just can't get the same taste with anything else."
A plate of 7 pierogis are priced at Fr. 18.- but I could only manage 5. No problem, Marek whipped out a doggie bag for me to take home. If you would like to order the menu du jour including a starter (soup or salad) you will pay Fr. 22.-. Today's soup was żurek, made the traditional way with fermented flour... absolutely delicious; and a nice chunk of bread on the side to soak up every last drop. What a lot of work and love and care went into making it!
Here is a short video I made while there.
Of course, I wasn't alone for this tasty outing, and my lunch companion, who is Polish-American, commented, "Delicious! This brought back memories of childhood, watching my grandmother, mother, and aunts in the kitchen deftly forming these parcels of yummy stuffing. They seem simpler times, when food wasn't fancy or frilly, just the right amount of comfort on a plate."
Monika also accepts orders for catering. Contact her directly to ask for a quote.
If you are looking for something different, something delicious, and something homemade, then why not try out Les Pierogi? They serve alcohol too!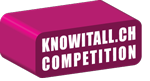 As a thank you for the article, Marek and Monika have kindly donated a menu du jour for 2 (value: Fr. 44.-, excluding drinks) to a lucky knowitall.ch reader; valid Tuesday to Friday lunchtime, before 28 June 2019. To enter the competition just fill in this form and answer this question: With what instrument does Monika cut the pierogi dough?
Only one entry per person and per email is allowed. The competition closes at midnight on Tuesday, 21 May 2019. The names of all those submitting correct answers will be placed into the digital hat and the winner's name drawn at random on Wednesday, 22 May 2019. The winner will be notified by email and his/her name will be added to this article after the competition closes.
Les Pierogi
70, rte de Frontenex (Stade de Richemont)
1207 Genève
078 704 58 95 (reservations by phone, text, WhatsApp, or used for Twint payments)
This email address is being protected from spambots. You need JavaScript enabled to view it.
www.LesPierogi.ch
https://www.facebook.com/LesPierogi

Open for lunch Tuesday through Friday 12h-14h30
Open for apéro Thursday and Friday evenings 17h30-19h30
Take out and catering available too.
Cash or Twint payment only.
CONGRATULATIONS TO THE WINNER OF LUNCH FOR TWO: Juliette Barmett