10% discount for new customers on their first order!
Since she first set up Safran Cuisine in 2010, caterer Fiza Khan has been continually exploring new ways to bring the spicy and exotic flavors of her dishes into our homes. Indeed, her freshly prepared, home-made Indian and Pakistani meals are renowned within the local community!
In addition to catering for private and business events, Fiza also runs a series of cooking courses, designed to teach amateur chefs new culinary skills in a fun, relaxed atmosphere. She also runs regular workshops for children during the holidays – details of new courses are posted regularly on her website.
However, it is her latest Friday night takeaway service that is certain to attract huge interest from those living near her kitchen in Commugny! Priced at just Fr. 25.- for a fixed menu, including a meat dish with vegetables and rice, the takeaway represents excellent value for money – especially when you consider that delivery is free within the Terre Sainte area, covering the communes of Commugny, Tannay, Mies, Coppet and Founex.
If you live outside this area, you can organize pickup within the designated "free" zone, or directly from Fiza in Commugny. All deliveries are made between 11h00 and 1400 on the Friday, with meals supplied in foil boxes that can be easily reheated in the oven. Payment is expected on delivery.
Every Monday morning the menu will be posted on the Safran Cuisine website. At the time of preparing this article the menu for the following Friday was chicken curry with spinach, accompanied by allu gobi and spice rice. All Friday night orders must be confirmed by email to This email address is being protected from spambots. You need JavaScript enabled to view it. by the end of the day on the previous Wednesday, i.e. two days before.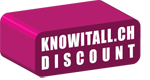 To encourage knowitall.ch readers to try out her delicious Friday night takeways, Fiza has kindly offered new customers a special 10% discount on their first order with her. Just mention this article when making your booking by email.
If you're still not sure whether to try Fiza's food, read what Lisa Cirieco had to say to Fiza after attending a recent party where Safran Cusine were the main caterers. "I just wanted to write a note to say how yummy the food was on Sunday at the party. It is the first time I have tasted your food and it was really delicious. There was plenty so I helped myself two times! Even our youngest, 12, who normally doesn't like spicy foods, loved it!"
Safran Cuisine
Fiza Khan
This email address is being protected from spambots. You need JavaScript enabled to view it.
079 706 38 12
www.safrancuisine.com