When we found out about this amazing entrepreneurial develpment for migrants and refugees, we needed to know more and have caught up with Hélène Bayeux, Executive Director IFPD (Fondation Internationale pour la Population et le Développement), to hear how it all started.
She explains: As the Director of the IFPD foundation that focuses on social entrepreneurship and micro-business for the most vulnerable abroad, it appeared important to me to also reveal the talents of migrants and refugees in Switzerland and create the conditions of success of their businesses. In partnership with the local institutions (EVAM, Hospice General) that support migrants in Lausanne and Geneva, we have launched Alter Start to help those in precarious situations. We empower our project holders to use their competencies developed in their home countries to establish a microenterprise to reduce their dependence on social aid.
Within the first two years, we recognized that 40% of our project holders were motivated to create a micro-business linked to the food industry yet they faced several obstacles including access to a professional kitchen and training by a professional chef. We launched the catering Alter Star Food to support the practical and professionalization of their activities as a springboard and platform reuniting these projects with access to clients, administration support, and most importantly, training and supervision by a professional chef Jerome Binder, in a professional kitchen.
Have you been working on this idea forever, or was it something that came to you recently?
The idea was floating around for a while and made itself apparent during the 30th celebration of the IFPD foundation at the Le Rosey. For that event, we engaged the chef who worked with our project holders, and they all worked together as a team serving a cocktail dînatoire. The team spirit, the mix of flavours, and the positive feedback from the 400+ guests convinced us that this is the direction we need to go.
This experience, coupled with the challenges our project holders were facing independently, confirmed that a program like Alter Start Food reuniting their skills and talents and providing logistical, client service support would benefit everyone.
Our original idea was to launch a business lunch and conference apéritif service to PME in the Lausanne area. Launch date? 1st quarter 2020. I think we all know what happened. No more business lunches, no more after-work get together's.
We pivoted and launched our delivery service to those working from home. We started with orders from friends and family, and slowly, we grew from the inner circle serving 25 clients to now cooking 300+ meals a week in Lausanne and Geneva.
The Lausanne weekly menus are shared by what's app and emailed to an ever-growing list of clients on Monday mornings and delivered by volunteers to customers' homes/offices on Wednesdays before lunch. Additionally, in Lausanne, we have had the opportunity to cater and serve at events for large organizations, including the CSP Anniversary - served 250 people a cocktail dinatoire, HETSL - toasted the 300 recent graduates with an apero, CLAFV - celebrated their 60 years with an apero served in eco friendly boxes to their 150 guests, FEDEVACO - launched their Prix Diaspora with an apero at Espace Dickens, Lausanne. And are the catering choice for many private family events, including Christmas meals.
Based on our experience in Lausanne, we have started to develop Alter Start Food – Geneva. The Hospice General has put a professional kitchen in the Nations district at our disposal. Every week we offer a dish made by one of the chefs to deliver to your home or workplace on Wednesday evening and Thursday morning. It is also possible to pick up your order at our Pick-up 36-38 avenue de France. We provide a catering service for any event, whether professional or private. Our lunch boxes are very appreciated to organize weekly team lunches, nothing better to bring a team together than to share the world cuisine of our chefs.
What is the biggest obstacle you have had to overcome?
It is always an adventure! We are launching a social enterprise addressing the issue of economic integration for migrants and refugees in Switzerland in "real-time" alongside our beneficiaries. We have a lot of conversations about lessons learned and how to continue to improve. It is a collaborative experiment, testing and trying new concepts together.
Of course, Covid has played its part in challenging our operations, notably the catering events. We look forward to when we can have more consistent events and gatherings. We appreciate serving our weekly menus to customers at work and home for the time being.
What are your plans for the future?
We look forward to continuing the development of the Geneva and Lausanne markets with our weekly menus and catering services for personal and professional needs.
We are developing turn-key programs for our event space in La Croix-sur-Lutry, including cooking classes and corporate events, seminars, and team buildings.
What is your favorite product you offer and why?
Our cocktail dinatoire's are amazing. The mix of colors, flavors, and textures is truly a delicious adventure. And knowing the chefs behind the dishes have come from different backgrounds cultures and worked together as a team in a Swiss kitchen adds a special ingredient that goes beyond what you taste.
What others are saying about Alter Start Food
Every week, I enjoy the dishes of Alter Start Food, and it is always a delight for my taste buds, my eyes, and my heart. These delicious, carefully presented, balanced meals make me discover new creative recipes with subtle and refined flavors each time. These dishes also have a soul of chefs who share their origins, history, and presence today at our side through their cooking. To complete the picture, the ease of ordering and home delivery testifies to the commitment of many volunteers to carry out this adventure. Thank you very much to Alter Start Food, and long live this wonderful project! Anne, Geneva
How can others get involved or support you?
Try our meals! You can sign up to receive our weekly menus with this form link or from our website. We would be happy to cater your event… personal or professional… your place, or ours!
And we always appreciate volunteer support. Feel free to contact us if you are interested in helping in the kitchen, with deliveries, or coaching.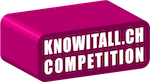 Alter Start Food is kindly offering two lucky knowitall.ch readers 1 meal each from the weekly menu including delivery within the Geneva or Lausanne areas (a Fr. 20.- value/each). Just fill out this form and answer this question: What does IFPD stand for?
Only one entry per email is allowed. The meal will only be delivered to a Geneva or Lausanne address (may also be picked up at the kitchen). The competition closes at midnight on Thursday, 3 February 2022. The names of all those submitting correct answers will be placed into the digital hat and the winners' names drawn at random on Friday, 4 February 2022. The winners will be notified by email. No cash equivalent of prizes is permitted.
www.alterstartfood.ch
www.ifpd.org
This email address is being protected from spambots. You need JavaScript enabled to view it.