Fr. 5.- discount for knowitall.ch readers with their first order
When the Semaine du Goût came to Geneva in September, there was a lot of discussion in the press about the benefits of eating regional, seasonal produce. Geneva, for example, has lots to offer in terms of local delicacies: "longeole", "cardons", "lentilles vertes et corail", and "Almondgy" are just a few of the culinary delights that you can expect to discover after a few months of living here.
Given their uniqueness to this region, have you ever considered what you might discover in other cantons throughout Switzerland? Indeed, each canton has its own particular specialities, many of which are unknown beyond their local borders.
It was this peculiarity of Switzerland's culinary heritage that led Swiss entrepreneur, Florian Corthésy, to come up with the idea for HelvetiBox, a subscription service that allows you to taste each month the unique specialities of a particular Swiss canton.
Florian explained to knowitall.ch, "The idea came to me when I was working in Zurich, while living in Fribourg. I found in speaking with my colleagues that regional products are often unknown outside the cantonal borders. It made me realize that I had only discovered two specialities from the canton of Fribourg, "Moutarde de Bénichon" and the "Cuchaule", at the age of 20, when I met my future wife! Although I was living just a few kilometers from the canton of Fribourg, I had never experienced them before. Since then, these two products are two of my "favorite foods". So it was with the motivation to discover great products for food-lovers and improve knowledge of Swiss specialties that I created HelvetiBox in September 2014."
He continued, "HelvetiBox offers a culinary journey through Switzerland. Each month, you receive at home 5 to 8 culinary delights (to eat or drink) from a canton of the Confederation. The content and the canton to discover is kept secret until the opening of the box."
In short, HelvetiBox allows subscribers to taste food and drinks, which are for the most part only available in their region. So, for example, those who received the recent HelvetiBox devoted to Vaud, were lucky enough to sample the bouchon Vaudois, a famous cork-shaped sponge delicacy, produced and sold only by a handful of permitted confectioners in the canton of Vaud. So, for the first time in their life, many subscribers living in other parts of Switzerland were able to taste one of our local specialities!
Each month, the HelvetiBox selection also includes innovative products and new flavors. For example the August box dedicated to Grisons included a special honey made with Swiss saffron. The box also includes a newsletter featuring typical recipes of the region being covered that month, tasting tips, interesting anecdotes, and behind-the-scenes information about production, as well as interviews with local food connoisseurs. The recipes and interviews are also featured in the Blog section of the HelvetiBox website.
HelvetiBox has six subscription options covering 1, 2, 3, 6, 9 and 12 months, with a small discount for longer subscriptions. It is also possible to offer any of the subscriptions as a gift option, which makes a great present idea for food-lovers – which includes just about everyone! Each new box is delivered between the 15th and 20th of each month. To be sure of receiving the next month's delivery, there is a useful counter on the HelvetiBox website indicating how much time you have left to make your order before the end of the current month.
One client, a Swiss blogger who goes by the name of Funambuline, told knowitall.ch that she has been sent a number of food boxes to test over the years, and HelvetiBox is the only one from which she became a client after testing. She said, "It's been almost a year now and I am still very excited each month to travel with the food producers and products that Florian has selected. The most interesting in the box, besides the obvious excellence of the selected products, is the curation that Florian does. It is really charming to see how he gets fascinated by some of the producers and to read these stories each month on the letter accompanying the products." You can read the full blog that she wrote in French by clicking here.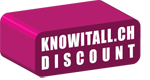 To encourage knowitall.ch clients to try out HelvetiBox, Florian is offering a Fr. 5.- discount on all subscriptions made before the end of 2015. Just enter the discount code "knowitall5" when you make your order.
Florian Corthésy
HelvetiBox
www.helvetibox.ch