Isn't it great when you can honestly refer an insurance broker? This is the case with M. Gerard Fossati that I've worked with since 1996. He is now an associate of the company UNEO which is based in Carouge. M. Fossati has followed our family through pregnancy, births, moves, house purchases, car and scooter insurance, business insurances and more. What is lovely with UNEO is that you have one broker who deals with everything and is always willing to respond to queries and needs immediately. M. Fossati always ensures face-to-face or phone calls to explain in layman's terms all the details to help you understand.
I asked M. Fossati how a brokerage works and why it is beneficial to the expat community and beyond. The client does not pay insurance brokers like those at UNEO as they are remunerated directly by insurance companies. When we had water damage in the shower, M. Fossati dealt with contacting the insurance company and pleading my case. He was fantastic.
What is it about insurance that attracted you in the first place?
Proximity, trust, referral: Being a people person and solution-oriented, I found in insurance a form of proximity and trust with my clients.
What was the inspiration or the path?
At ease with customer contact, I began my professional life in the hotel industry as a maître d' in renowned establishments.
Being able to listen and use my skills to advise my clients and help them achieve their goals has been the driving force of my career.
Why branch out to be an independent broker now?
I started my career in a large insurance company. After 20 years invested in the development and management of insurance solutions, I decided to take flight in order to offer my clients an even wider range of solutions for a more personalized follow-up.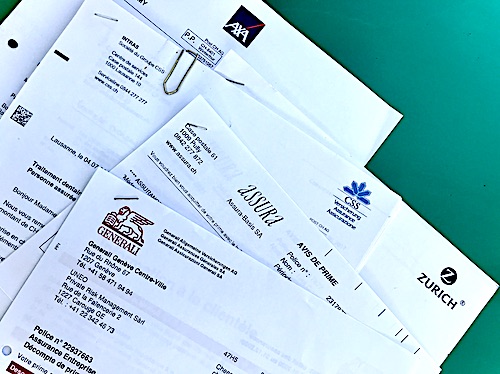 What is the role of a broker?
The role of a broker is to represent the interests of his clients while making their lives easier.
Why is it beneficial to have a broker on your side?
A FINMA-accredited broker (FINMA Autorité fédérale de surveillance des marchés financiers) with "unrelated" status (non-lié) represents a large number of providers (insurance companies).
Mandating this type of broker is equivalent to offering the services of a professional for the sole purpose of defending your interests. In my case, this type of mandate does not entail any additional costs, as the remuneration comes directly from the insurance companies.
The broker will be able to use his skills to analyze the situation and propose the appropriate solutions. He will also follow up the situation so that the insurance is always in line with the evolution of each client.
The broker will also intervene in the resolution of claims by providing support and negotiating directly with the insurance companies.
Hiring a broker means delegating the management of your insurance to a professional so that you can focus on what is important to you.
What is the biggest obstacle you had to overcome?
The brokerage field is competitive and sees a large number of people whose skills leave something to be desired, implying a certain distrust of this industry.
In order to offer a quality of service up to my ambitions, I had to work on the development of a perennial structure offering my clients the quality and the reactivity expected from all insurance companies.
Where do you see this company going?
We are investing heavily in digitalization and new technologies, convinced that these developments will allow us to maintain a maximum of proximity and responsiveness to our clients.
The stakes are high, we must remain at the cutting edge so that our added value contrasts with that of our competitors who are less attentive to digital development.
Moreover, we are developing our expertise in order to provide our clients with complementary solutions. In this context, we have developed our teams in order to offer a specialized tax service adapted to international clients.
What is your favorite product and why?
Beyond the product, I prefer to provide a global solution after a complete analysis of the situation. Indeed, true advice must be "tailor-made".
The UNEO company was born from the marriage between an insurance brokerage company, a trust company and a company specializing in individual taxation.
Our clients can thus benefit from all these competences in order to put together relevant solutions.
One advantage that UNEO offers to their customers, that the competition does not have, is the UNEO Benefit's app: an application with discounts from all of UNEO's partners for local products and services. This application is free to all new clients.
Anything else you think our readers would like to know?
Beware of brokers not registered with FINMA who may have deficient skills and unsavory methods.
An insurance consultant works for the company that employs him, an insurance broker works for his clients.
UNEO
48, rue Jacques-Dalphin
1227 Carouge
022 301 81 58
https://www.uneo.ch
FINMA n° 33127