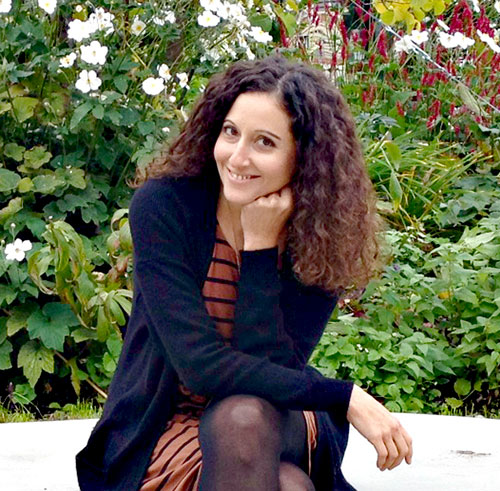 Hiba Giacoletto, an experienced psychologist and coach - and long-time knowitall.ch guest blogger – has just launched a new business in Geneva and Lausanne aimed at teaching clients "skills for living".
Called Wiser Humans, Hiba's new business is targeted at all those people who sometimes find that life seems a little too crazy, either because they are feeling out of control, or stuck, or lost … or any number of other adjectives that describe that hopeless feeling you get when things are just not going right!
With a Masters Degree in Psychology from the University of Lausanne, and qualified as a certified Integrative Nutrition Health Coach from the Institute for Integrative Nutrition (IIN), Hiba has, for the last few years, been running her own food-oriented coaching business called Healthwise. However, as her individual and group session work has increasingly taken her in the direction of more general issues to do with psychology, she has now decided to set up "Wiser Humans" because, as she puts it, "being human is hard" and we could all benefit from being a little bit wiser!
Hiba told us, "I created Wiser Humans because I noticed there is so much unhelpful information out there like 'just choose happiness' or 'just think positive!'. And then we are told there is something wrong with us if we can't do this."
She continued, "Yet this goes against the way we are wired as humans. Being human is hard. Our brains are tricky. They evolved to keep us safe, not make us happy. Change is also hard and anxiety and sadness and anger are all normal parts of the human experience. The more we tell ourselves to just 'suck it up' or 'pull it together' or 'just get over this' or 'just be happy or grateful' - the more we seem to go around in circles. The more we end up struggling."
Hiba's work is based on the idea that there is always a good reason people are unable to move forward in life - and it is not because they are flawed.
She uses more active forms of therapy where people learn skills for living - so they can stop struggling and build the life they want. Typically, she does this through individual and group sessions - either in-person in Geneva or Lausanne, or over Skype - and also through writing on her own blog and other platforms. She also works on online products like e-courses and webinars.
In her client sessions, Hiba uses Acceptance and Commitment Therapy (ACT) and Compassion Focused Therapy (CFT) - both mindfulness-based behavioral approaches. According to Hiba, these therapies combine a scientific approach with a more spiritual, Buddhist approach to human suffering.
Hiba explained, "Research shows we can't change sustainably by being harsh and critical with ourselves, despite what our minds tell us. I create a safe, compassionate space and help people gain skills for living that make change possible. My approach is always practical, grounded in science, and steeped in acceptance, compassion and curiosity."
She added, "Wiser Humans is for anyone struggling with relationship or eating issues who wants a more active approach beyond just talking about their difficulties - such as ways to handle emotions, or take distance from painful thoughts. We are not taught these kind of skills, and yet they make all the difference to the way we live. And of course, being able to talk about your difficulties and seeing them differently is helpful, too."
So which of life's challenges can Hiba help you with? If you take a look at Hiba's website she describes 7 main areas of support:
LIFE TRANSITIONS such as moving to a new country, infertility, giving birth, divorce.
RELATIONSHIP DIFFICULTIES such as romantic problems, an inability to make friends, difficulties with intimacy or vulnerability, infidelity, stating needs / standing up for oneself, boundaries.
FOOD ISSUES such as emotional eating, cravings, binge eating or simply wanting to eating more 'normally'.
EMOTIONAL DIFFICULTIES such as anxiety, depression, fear or sadness.
NUMBNESS - you feel disconnected from life, life feels flat or like it has lost its magic.
HABIT CHANGE - you know what you want to change but you keep sabotaging yourself.
DECISION MAKING / CLARITY and you need clarity to help make decisions.
To give you an idea of the kind of support you can expect to receive from Hiba, this is what one client told us recently about her experience,
"I have been seeing Hiba for about a half of a year and I can honestly say that she has really changed my day to day life. Already at the first appointment I had with her I was completely at ease; she has such an open and nonjudgmental energy around her that helped me trust her instantly. She has a natural sense or ability for understanding a person that reflects in the way she interacts with you. When you need a while to just spill your thoughts or some time to reflect and think, she sits and listens or patiently waits, but she also knows exactly when to push you for more information or to tune in deeper to your own emotions and feelings that you may not have explored yet. Her approach is very gentle, but that doesn't dilute the end result at all – it just makes the process a lot more enjoyable. Hiba is very committed to her 'therapees', and always available for some extra email exchanges or advice outside of sessions, which can really make a difference when you are trying to make some changes in your life. It's an ongoing process!"
She concluded, "I think one of the best aspects of meeting with Hiba is that conversations with her feel more often like speaking to a good friend than to a therapist – I already dread the day that my time with Hiba is in the past because I have grown to love and anticipate sessions with her."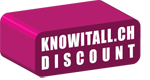 To encourage new clients to find out more about the range of services offered by Wiser Humans, Hiba is offering knowitall.ch readers a free 20-minute discovery session. Just email Hiba at This email address is being protected from spambots. You need JavaScript enabled to view it. or telephone her on 078 840 27 25 to book your session.
To see Hiba in action, you can watch her first webinar on "The Psychology of Self-Sabotage" by clicking here. In addition, you can sign up for her special Valentine's Day event entitled Closeness Beyond Romance by clicking here.
Hiba also publishes a free newsletter promoting her new blogs and events: click here to register.
Wiser Humans
Hiba Giacoletto
Psychologist and Coach
078 840 27 25
This email address is being protected from spambots. You need JavaScript enabled to view it.
www.wiserhumans.com
Save
Save
Save
Save
Save
Save
Save
Save
Save
Save
Save
Save